Just as in the requirements for the other ranks, when a Scout nears completing all of the requirements for the rank of Eagle Scout, he or she has a conference with the Scoutmaster. Hopefully your Scoutmaster will tell you how proud he or she is of you!
While a Life Scout, participate in a Scoutmaster conference.
Helps for this requirement are listed below.
Scoutmaster Conference – Adding Requirements
During a Scoutmaster conference for the rank of Life, a Scoutmaster is requiring a Scout to answer questions from earlier ranks and merit badges, erect a tent, fold a tarp without wrinkles, keep track of paperwork and badges, plus other things. But a Scoutmaster may not add or take away requirements for advancement.
Scouts BSA Eagle Scout Rank Helps and Documents
Eagle Scout is the highest advancement rank in Scouts BSA. Eagle is earned after the rank of Life. "Once an Eagle, always an Eagle". A young woman or man who finishes his or her Scouting career at 18 years of age as a Life Scout will say "I WAS a Life Scout." But a young woman or man who attains the rank of Eagle Scout can proudly declare "I AM an Eagle Scout" even after he or she reaches the age of 18.
BSA Methods – Uniform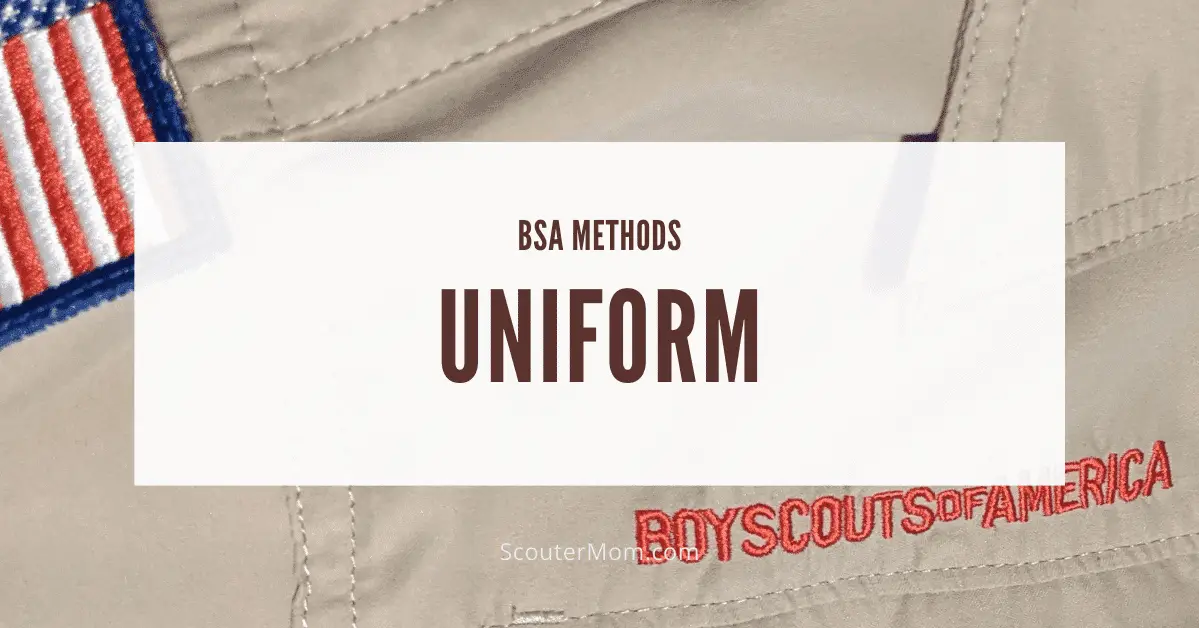 Wearing a uniform identifies youth as Scouts BSA. It give them a sense of belonging to a group. The Scout uniform is associated with the ideals of Scouting.
What Is a Scoutmaster Conference?
One thing which sometimes throws new Scouts (and their parents) off guard is the Scoutmaster Conference. What in the world is a Scoutmaster Conference? Am I going to have to tie knots? What if I get nervous and forget how?!!!