Dutch oven cooking is one of my favorite ways to make meals and desserts at camp. Put the ingredients in, put some charcoal on the top and bottom, come back later, and voila! you have a delicious dish.
Do you have a Dutch oven recipe you'd like to share? Contact me and I'll share it on my site.
Herb Casserole Bread Recipe
Fresh baked bread tastes wonderful when you are out on a chilly campout. This is a casserole bread which is pretty easy to make.
Easy Stew Topped Mashed Potatoes Recipe
This recipe is a good recipe for when you have time to let a stew simmer. Serve some fruit on the side and maybe some bread and you have a full meal.
Cooking Troop Program Feature for Scouts BSA
The Cooking feature teaches Scouts how to make their favorite food and discover new recipes for use at home and at camp. Scouts learn the satisfaction of preparing their own meals.
Black Forest Dump Cake Recipe
There are lots of different dump cake combinations out there. Chocolate and cherries is one of my favorites.
Dutch Oven Breakfast Quiche
This Dutch oven breakfast quiche is an easy camp breakfast recipe for those who enjoy some eggs in the morning. I really enjoy Dutch oven recipes at camp because you can put all of your ingredients in and relax while it cooks. And relaxing and enjoying the moment is part of what really makes camping great.
Mountain Man Breakfast Casserole Recipe
Mountain Man Breakfast Casserole is a hearty breakfast recipe with meat, eggs, and hashbrowns. This recipe includes instructions for cooking outdoors with charcoal and indoors in an oven.
Camp Chicken and Stuffing Recipe
LC earned his cooking merit badge at our second summer camp this past summer. Meals at this camp were served in a dining hall, but the counselor brought lots of ingredients and they cooked something every afternoon. So at about 3 or 4PM we would get invited over to the campsite to sample dishes for an afternoon snack. Camp Chicken and Stuffing was LC's favorite.
Ding Dong Cherry Cobbler
This recipe is a twist on the Dutch oven cobbler. My sons like making this just because of the novelty of the ding dongs in the cobbler. It is pretty easy to make. Most patrols with at least one experienced camp cooks could do this without difficulty.
Green Chili Stew Recipe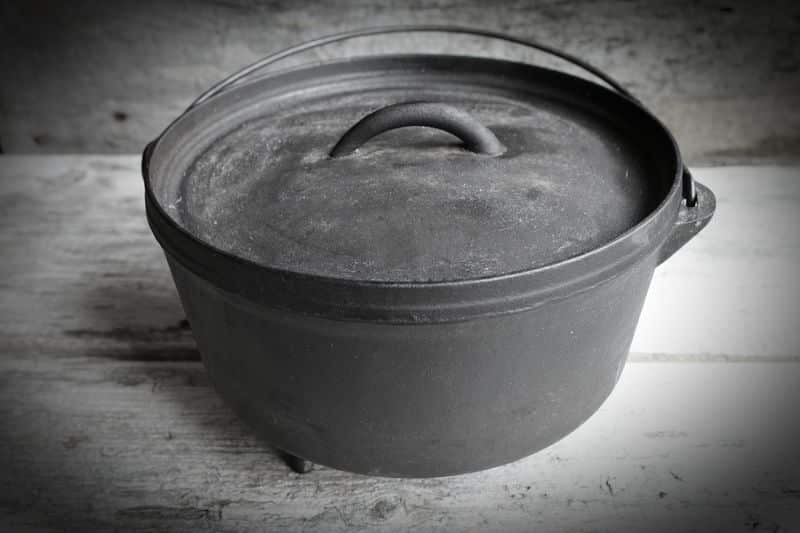 The Sweet Corn Bread recipe I posted last week got me thinking about Green Chili Stew. Serve a nice green salad with it and you have a meal!
Pumpkin Crunch Recipe
This is one of our favorite Dutch oven recipes. DS made this recently at a Troop meeting where the Scouts BSA showed off their cooking skills. This recipe also won first prize at a Camporee cooking contest, so I guess it is an "award winning" recipe.
Sweet Corn Bread Recipe
This is a very sweet corn bread. In some areas, this would be called corn cake. The sweetness of the bread goes well with spicy foods like chili or ham and beans with lots of hot pepper sauce.