Cubmaster Minutes, Scoutmaster Minutes, Advisor Minutes are inspirational thoughts to help achieve BSA's aim of character development.
Do you have a minute or an inspirational story that you'd like to share? Contact me and I'll share it here.
Scoutmaster and Cubmaster Minutes:
Top ideas for Inspiration (Minutes)
The New Year is traditionally a time for beginning again. The thoughts below can be used as a Scoutmaster or Cubmaster Minute to encourage Scouts to look forward to a…
Here is a Scoutmaster Minute which reminds us not to focus on the big insurmountable problem. Instead, just do what you can.
The US flag is a symbol of our country. When we honor it, when honor all of those who have protected our freedom through the years, especially those who have…
With Order of the Arrow elections approaching in the coming months, I though I'd share this Scoutmaster minute about cheerful service. It will help the troop remember what they should…
When I look at the young men and women I work with in Scouts BSA and Venturing, I have nothing but hope for the future.
This Cubmaster or Scoutmaster minute uses a story about Gandhi to demonstrate what being cheerful and having a positive attitude means. For Cub Scouts, you could even have a few…
Character education is a part of the Cub Scout program. Here is a brief Cubmaster minute to help Cub Scout understand the meaning of compassion. This goes with the Scout…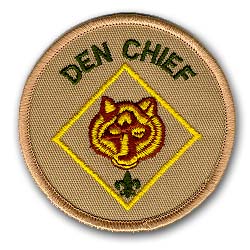 We have a new Tiger Cub den in our Cub Scout pack which does not have a Den Chief yet. So for his Scoutmaster Minute, my husband read the Den…
We are sorry that this post was not useful for you!
Let us improve this post!
Tell us how we can improve this post?