Working on the requirements for the Camping merit badge help Scouts learn how to plan for a safe campout. They consider weather hazards, what to pack, and how to select a camping site. Then they put their knowledge to use by participating in multiple camping trips.
The Camping merit badge is required for the rank of Eagle Scout.
Get the Camping Merit Badge pamphlet
Printable helps for requirements:
Printable requirements for Camping Merit Badge

Printable checkoff sheet for Camping Merit Badge

Printable note sheet for Camping Merit Badge
Printable checkoff sheet for all Scouts BSA merit badges
Explore the great outdoors with these related ideas and achievements:
Easy Recipes for Camp Cooking
Camp cooking can offer some challenges, but it can also be very rewarding. Many people stick to hotdogs and hamburgers at camp. But it is easy and fun to get a little more creative. So here are some recipes to put in your camping cookbook.
Camping Checklist for Scouts
When preparing for a campout, one of the most common questions from less experienced campers is "What should I bring?" This article from Boy's Life magazine is a good list of must haves for that campout.
Camping Information Sheet for Camping Merit Badge
I recently spent a week at Swift Base at S bar F Scout Ranch with our Scouts BSA Troop. Swift is normally a Venturing camp, so when they do a week for Scouts BSA, the only merit badges offered by the staff are Canoeing, Swimming, Lifesaving, Rowing, Water Sports, Small Boat Sailing, Climbing, Horsemanship, Rifle Shooting, and Shotgun Shooting. So the Scouters attending camp with their units were asked to offer additional outdoor oriented merit badges.
Favorite Recipes for Scouts and Camping
I love to cook, both at home and at camp. Here is a list of the recipes on my site. Do you have a recipe you'd like to share? Contact me and I'll share it.
Tent Pitching Contest (Standard or Blindfolded)
Tent pitching contests are an inter-patrol activity staple. To make it a blindfolded tent pitching contest, just add blindfolds. If you want, let one team member keep his vision, but he can only participate by giving verbal instructions to the others. This makes a good communications exercise also.
Avoiding Hypothermia During Cold Weather Activities
Avoiding hypothermia is key to a successful outdoor activity in cold weather, be it camping, hiking, skiing, ice skating, or snowman building.
Camping Troop Program Feature for Scouts BSA
The Boy Scout Roundtable Planning Guide suggests a Camping troop program feature for Scouts BSA. The focus of this program feature is on outdoor skills.
Dutch Oven Cooking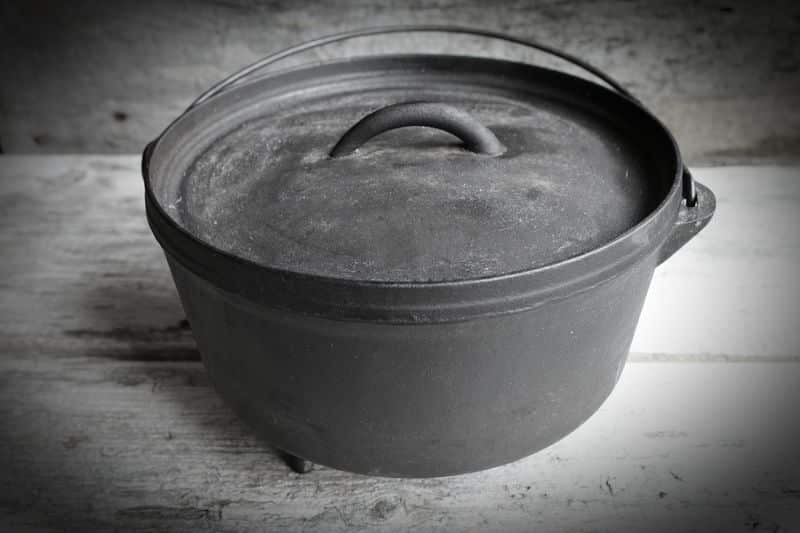 Dutch oven cooking is one of my favorite ways to make meals and desserts at camp. Put the ingredients in, put some charcoal on the top and bottom, come back later, and voila! you have a delicious dish. Do you have a Dutch oven recipe you'd like to share? Contact me and I'll share it.
Cooking on a Stick
The easiest method of cooking at camp might be cooking on a stick. No muss. No fuss. No cleanup. 🙂 So here are a few recipes and ideas for cooking on a stick Do you have a cooking on a stick recipe you'd like to share or a photo? Contact me and I'll add it here.
Foil Pack Dinners
The most typical foil pack ingredients are ground beef, potatoes, carrots, and onions. But don't get stuck in a rut! Try some new combinations.
Project Planning Program Feature for Scouts BSA Troops
The Project Planning feature helps youth leaders learn how to accomplish their goals, whether that be a service project or a troop campout or planning other activities together. The troop does a group exercise of planning and carrying out a recycle regatta.
Cooking Troop Program Feature for Scouts BSA
The Cooking feature teaches Scouts how to make their favorite food and discover new recipes for use at home and at camp. Scouts learn the satisfaction of preparing their own meals.
Weekend Campout Planning Guide
One idea we got from a parent whose older son was in a different troop was to have a campmaster for the monthly campout. Previously, about three families were pretty much rotating planning the campout. We had good participation from the other scouts, but the planning work was definitely not being shared.
Camping Packing List
One thing new scouts (and new leaders) often ask the first few times they go camping is "What do I need to bring?" Download a suggested list of personal camping gear.
Toasted Chit Pressurized Fuel Training
Our council has a "Toasted Chit" training for pressurized fuel use. I think this is a local requirement, but I thought the organization of the material might be helpful to anyone doing pressurized fuel instruction. So keep that in mind when reading.
Adult Leadership or Adult Hangout?
A reader asks about adults on campouts: "Is this allowed? 9 adults for 19 Scouts? ... I feel uncomfortable that this might turn into an adult hangout." Thanks for the question. I think the answer is ... "it depends".
National Outdoor Badges – Camping
The National Outdoor awards recognize Scouts BSA and Varsity Scouts who really get into outdoor activities. This award recognizes Scouts who do a lot of camping and who have the skills to be comfortable and safe at camp.
Camping Log for Scouts BSA
Camping is an essential part of the Scouts BSA program and Scouts need to keep track of how much camping they have done. There is a space for this in the back of their handbook, but as a Camping merit badge counselor, I know that there are some other aspects of their campouts they need to record.