Scouts learn how to enjoy excursions on their bicycles while working on the Cycling merit badge. There is an emphasis on safety and planning in the requirements. There are options for completing the requirements by road biking or by mountain biking. The requirements can be completed by Scouts with any level of experience in cycling.
Either the Cycling merit badge OR the Hiking merit badge OR the Swimming merit badge is required for the rank of Eagle Scout. Scouts who earn more than one of these badges may count the additional badges as electives.
Get the Cycling Merit Badge pamphlet
Printable helps for requirements:
Printable requirements for Cycling Merit Badge

Printable checkoff sheet for Cycling Merit Badge

Printable note sheet for Cycling Merit Badge
Printable checkoff sheet for all Scouts BSA merit badges
Get started on your two wheeling adventure with these related ideas and achievements:
50 Miler Award
The 50 Miler award recognizes young men and women in Scouts BSA and Venturing who hike, paddle, or ride a total of 50 miles over at least 5 consecutive days. The trek must be completed without using motors. Riding can be cycling or horseback riding. To earn the award, members of your unit must plan and participate in a service project.
Bicycle Safety Crossword Puzzle
This simple crossword puzzle introduces bicycle safety concepts. Use it to start a discussion about safe cycling with your Scouts. It includes a list of words to use in the puzzle.
Start Your Engines! Scouts BSA Nova Award (Technology) Helps and Documents
Start Your Engines! is the Scouts BSA Nova Award for investigating technology. To earn this award, Scouts must complete one of their technology related merit badges and learn about related topics such as energy and fuel sources. Scouts design and build a working model vehicle which is powered by solar power, wind power, or battery power.
BSA Bike Safety Guidelines
BSA has a list of bike safety guidelines on the Scouting.org site. The guidelines and procedures apply to all BSA unit, council, and national program activities involving bicycling.
Cycling/Mountain Biking Ranger Elective Helps and Documents
To complete the Cycling/Mountain Biking elective for the Venturing Ranger award, Venturers must learn about maintaining a bicycle, safe riding, and trip planning. They must take several bike rides and share their knowledge with others.
Bicycle Riding Log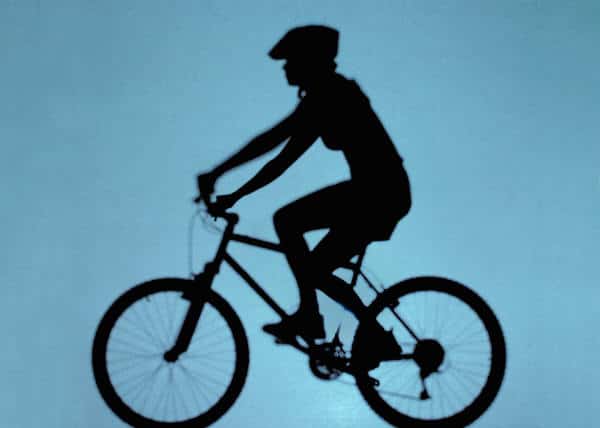 For some cycling recogintions, Scouts must record the time or distance spent riding. A basic log sheet is located at the bottom of this post to help you complete this. If you really become interested in cycling, you might consider getting a simple bike computer to aid you in figuring out this data. These devices record the time spent riding, mileage, average speed, and more.
Bike Inspection Checklist
Before riding a bike, Scouts should know how to do an inspection of the bicycle and check that it is in working order. The checklist below will give you a good starting point. You will need to explain each step to the Scouts so they learn the terminology and why each part is important.
Bicycle Rodeo Applause, Cheer, and Song
A reader asked "Do you any applause that would work for the Bike Rodeo?" so here are an applause, a cheer, and a song you can use at your bicycle rodeo.
Powdered Sports Drink Recipe
Sports drinks like Gatorade or Power Aid are designed to replenish the water and salt your body loses when you are active or exercising. You can mix up your own powdered mix to accomplish this for a fraction of the cost of purchasing these drinks by the bottle.
Bike Hike Safety and Etiquette
Before going on a bicycle ride with a group of Cub Scouts, Scouts BSA, or Venturers, review some bike safety and etiquette rules. Includes a printable discussion aid.
Bike Repair Tips
. If you are going to ride a bike, you'd better make sure it is in good repair first. You don't want to be riding along and have your front wheel fall off or your brakes not work. I found a great website called How To Fix Bikes which offers all sorts of advice on - drum roll... - how to fix bikes!
Bicycle Helmet Fitting
Cycling is a fun outdoor activity for Scouts of all ages. Helmets are required for all BSA cycling activities. It is important to note that this applies to adults also. Your helmet isn't going to do you much good if it doesn't fit correctly. Here are some guidelines.
National Outdoor Badges – Riding
When I first looked at this badge, I didn't realize that riding covers horseback riding, bike riding, motor-boating, or skating, Youth can choose any one of these activities to complete the requirements.
Cycling Troop Program Feature
The Cycling feature teaches Scouts use their bicycles safely as a means for transportation, a form of exercise, and for fun. Cycling can develop into a skill which encourages physical fitness and is an environmentally friendly of getting around.
We are sorry that this post was not useful for you!
Let us improve this post!
Tell us how we can improve this post?
Reader Interactions