Webelos is the Cub Scout program for girls and boys in 4th and 5th grades. 4th graders work on the Webelos badge. 5th graders work on the Arrow of Light emblem.
Printable helps for requirements:
Printable requirements for Webelos Badge

Printable checkoff sheet for Webelos Badge

Printable note sheet for Webelos Badge
Printable helps for requirements:
Printable requirements for Arrow of Light

Printable checkoff sheet for Arrow of Light

Printable note sheet for Arrow of Light
Other helps for den leaders:
Helps for specific requirements:
Cub Scout Helps and Documents
Cub Scouts is a program offered by the Boy Scouts of America for boys and girls in Kindergarten through 5th grade. Cub Scouts participate in a variety of adventures.
Is Webelos Badge Required for Arrow of Light?
Kathy asks if a fifth grader who did not earn the Webelos badge can earn the Arrow of Light. Yes he can. The Webelos badge is not required for the Arrow of Light.
Webelos Parent Orientation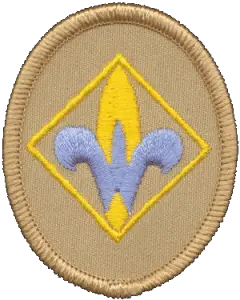 A brief explanation of the Webelos program. Den leaders can use this to give a mini-orientation to new Webelos parents.
Completing Elective Adventures
A mother asks " I understand that I cant do his next advancements until after May graduation BUT can I keep doing electives and getting credit for them?"
Questions and Answers from Scouters
Every situation is different. Whether you are new to Scouting or you have been involved for a while, sometimes it is helpful to get input from other Scouters. We are here to help each other.
Cub Scout Adventures Video Resources
I recently got an email about some new resources for Cub Scout leaders. So I wanted to share these with you in case you haven't seen them yet. BSA has produced a number of videos to help leaders guide their Cub Scout dens to do requirements. These can be used to help with in-person den meetings or with virtual den meetings.
The Three R's of Personal Safety and Protection
Talking with youth about personal safety is important. BSA requires discussion of personal safety throughout it's programs. We don't want to scare youth, but they should know what to do if they feel uncomfortable in a situation. The Three R's of personal safety should be a part of that discussion.
Planning for Webelos (18 Month Plan)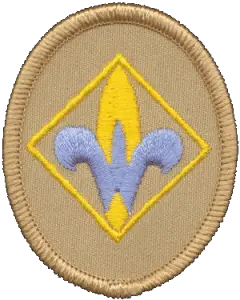 Planning ahead will help you help your scouts achieve their ranks. This is a sample plan to help Webelos earn their Webelos badge and Arrow of Light.
Welcome New Den Leaders
Around this time of year there are a lot of new Den Leaders wondering to themselves "Exactly what did I just volunteer for?" Whatever your story, I want to welcome you to the world of Scouting.
Other Cub Scout Awards Helps and Documents
In addition to ranks and adventures, Cub Scouts can earn other awards, including Cub Scout Nova Awards and Supernova Awards, Cub Scout Outdoor Activity Award, Cub Scout World Conservation Award, Emergency Preparedness BSA Award, Recruiter Strip, and Morse Code Interpreter Strip.
Crossover Bridge Design
Chip sent in this question: "Hi, We are looking to build a crossover bridge and was wondering if you know where we could find some plans Thanks, Chip"
Arrow of Light Centerpieces
Janice recently wrote to me with this message: "I need your help! I've been assigned to help put together our Arrow of Light ceremony / banquet. I'm at a loss as to what to do for centerpieces. We'll have over 10 tables and we don't want to make it look too "blue and gold." Any ideas that you may have could really help me out a lot! " Sometimes simple centerpieces are the best.
Cyber Chip Requirements for Grades 4-5
Webelos working on the Webelos badge or the Arrow of Light are required to earn their Cyber Chip. The Cyber Chip program helps children know and follow the rules of online safety.
Reader Interactions