While working on the requirements for the Hiking merit badge, Scouts learn how to plan for a safe hike, considering their route, hazards, equipment needed, the weather conditions, and more. Then they put their knowledge to work by going out on several hikes. Afterwards they reflect on their experience.
Either the Cycling merit badge OR the Hiking merit badge OR the Swimming merit badge is required for the rank of Eagle Scout. Scouts who earn more than one of these badges may count the additional badges as electives.
Get the Hiking Merit Badge pamphlet
Printable helps for requirements:
Printable requirements for Hiking Merit Badge

Printable checkoff sheet for Hiking Merit Badge

Printable note sheet for Hiking Merit Badge
Printable checkoff sheet for all Scouts BSA merit badges
Go explore the outdoors with these related ideas and achievements:
60 Hikes Within 60 Miles Book Series
We are coming up on some prime hiking season. In the spring the temperatures are mild and it isn't buggy yet. So I am reviewing my favorite hiking book - 60 Hikes Within 60 Miles. Hopefully there is one available in your area.
Orienteering Troop Program Feature for Scouts BSA
The Orienteering feature teaches Scouts to navigate unfamiliar territory using a map and compass. It also introduces them to the sport of orienteering, where participants race to find markers called controls.
50 Miler Award
The 50 Miler award recognizes young men and women in Scouts BSA and Venturing who hike, paddle, or ride a total of 50 miles over at least 5 consecutive days. The trek must be completed without using motors. Riding can be cycling or horseback riding. To earn the award, members of your unit must plan and participate in a service project.
Hiking Troop Program Feature for Scouts BSA
The Hiking feature teaches Scouts how to prepare for a successful and safe exploration of locations near and far. Scouts learn to appreciate everything they see and experience around them as they hike trails in parks, the back-country, and urban areas.
Trail Food
When you are on the trail, you don't have a way to keep food cool and you want something which will provide energy, will travel well, and is lightweight. Trail mix is a popular trail food and there are many possible combinations. Or with a small trail stove, you can heat something up with water.
Hiking Activities
If you are out with a goal oriented group and you want them to take some time to explore, consider adding one or more additional hiking activities.
Winter Camping Troop Program Feature for Scouts BSA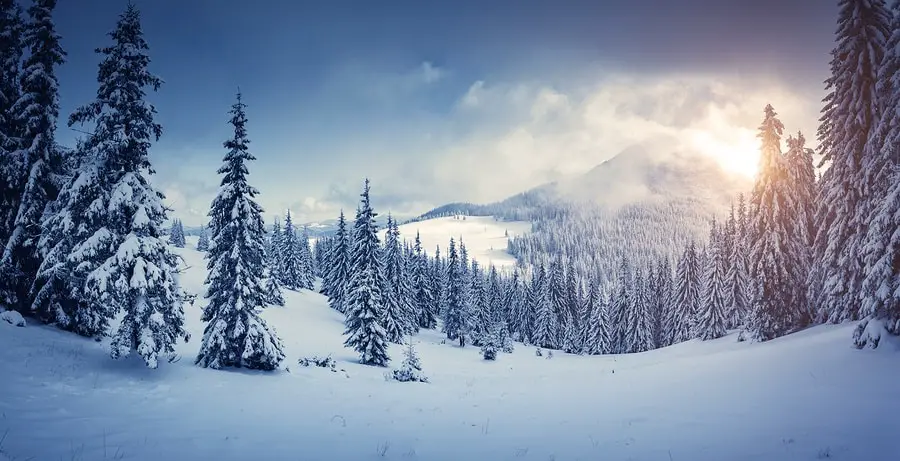 The Winter Camping feature teaches Scouts to prepare for a fun and safe campout in cold weather. With the right skills, Scouts can be comfortable.
Powdered Sports Drink Recipe
Sports drinks like Gatorade or Power Aid are designed to replenish the water and salt your body loses when you are active or exercising. You can mix up your own powdered mix to accomplish this for a fraction of the cost of purchasing these drinks by the bottle.
National Outdoor Badges Award for Hiking
I don't think anyone in our troop has come close to doing this much hiking, but we do have a group currently training for Philmont, so maybe they will make these goals.
Backpacking Troop Program Feature
This backpacking program feature offers the opportunity to learn more about hiking and low impact camping. A Scouts BSA Troop PLC can plan a whole month of activities incorporating a backpacking theme.