In addition to the core Venturing awards and the Venturing specialty awards, Venturers can earn other recognitions, including
More details and helps for these awards can be found below:
Morse Code Interpreter Strip Requirements and Helps
The Boy Scouts of America offers a special Morse Code interpreter strip for any youth or adult who demonstrates proficiency in Morse Code. The strip may be worn on the uniform.
Recruiter Strip Requirements
Have you invited a friend neighbor, relative, or classmate to join Cub Scouts or Scouts BSA? If so, you might be eligible to wear the Recruiter Strip.
Kayaking BSA Award
The Kayaking BSA Award recognizes Scouts and Venturers who have developed the skills for a safe kayaking experience. Kayaking is so much fun! My husband and I own a couple of kayaks and we love to go out paddling on the water.
Nova Awards and Supernova Awards for Venturers
Nova Awards are the BSA Awards focused on STEM - science, technology, engineering, and mathematics. Supernova Awards recognize young men and women in Venturing who go further in their STEM explorations.
Venturing World Conservation Award: Helps and Ideas
Venturers working on the World Conservation Award learn to "think globally" and "act locally" while exploring the impact of humans on the environment. To earn this award, Venturers must complete the Ecology elective for the Ranger award, learn more about how events and conditions impact the environment, and teach others about the inter-connectivity between humans and the natural world.
TRUST Award
By doing the requirement for the TRUST award, Venturers learn to deepen their own faith and to respect the beliefs of others. They understand that trust comes from having honest and respectful conversations about faith and culture. They put their beliefs into action by doing service work in the community.
Den Chief Service Award
The Den Chief Service Award recognizes Scouts and Venturers who serve a Cub Scout den for one year, are trained, and are active members of their Troop or Crew. The award is a red, white, and blue cord, which is worn on the left shoulder under the epaulet. A certificate is also available.
50 Miler Award
The 50 Miler award recognizes young men and women in Scouts BSA and Venturing who hike, paddle, or ride a total of 50 miles over at least 5 consecutive days. The trek must be completed without using motors. Riding can be cycling or horseback riding. To earn the award, members of your unit must plan and participate in a service project.
Historic Trails Program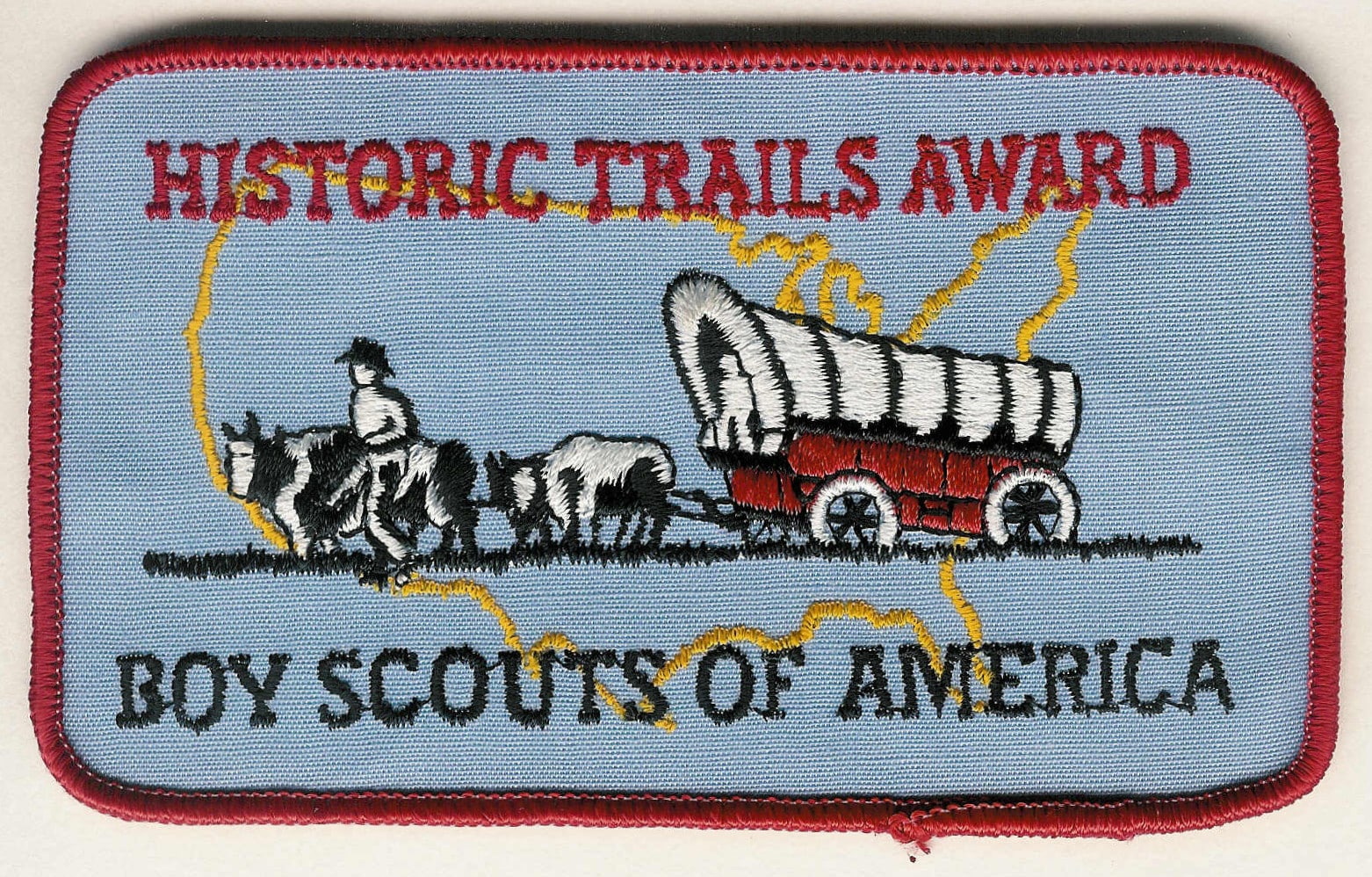 This award recognizes young men and women in Scouts BSA and Venturing who have planned and executed a historic outdoor activity in cooperation with a local society.
National Outdoor Awards – Adventure Segment Requirements
To complete the requirements for the National Outdoor Award Adventure Segment, a Scout or Venturer must learn to be prepared during outdoor adventures. He or she must also complete a challenging backpacking, paddling, sailing, climbing, or other high-adventure activity. See the specifics , along with some related helps and awards.
Stand Up Paddleboarding Award
The Stand Up Paddleboarding Award recognizes Scouts who have developed the skills to safely enjoy the aquatic activity of paddleboarding. I have enjoyed paddleboarding at summer camp. With a little knowledge practice it is a fun aquatics activity. I was surprised that it is easier than it looks!
International Spirit Award for Venturers
The International Spirit Award recognizes Scouts who learn more about Scouting around the world. By doing the requirements for this award, Venturers learn to appreciate different cultures.
Emergency Preparedness BSA Award (Venturers) Helps and Ideas
Venturers who prepare themselves for emergencies can earn this award. To complete the requirements for the Emergency Preparedness BSA award, a young man or woman must take a first aid course, participate in emergency preparedness training, and conduct an emergency preparedness event.
Reader Interactions