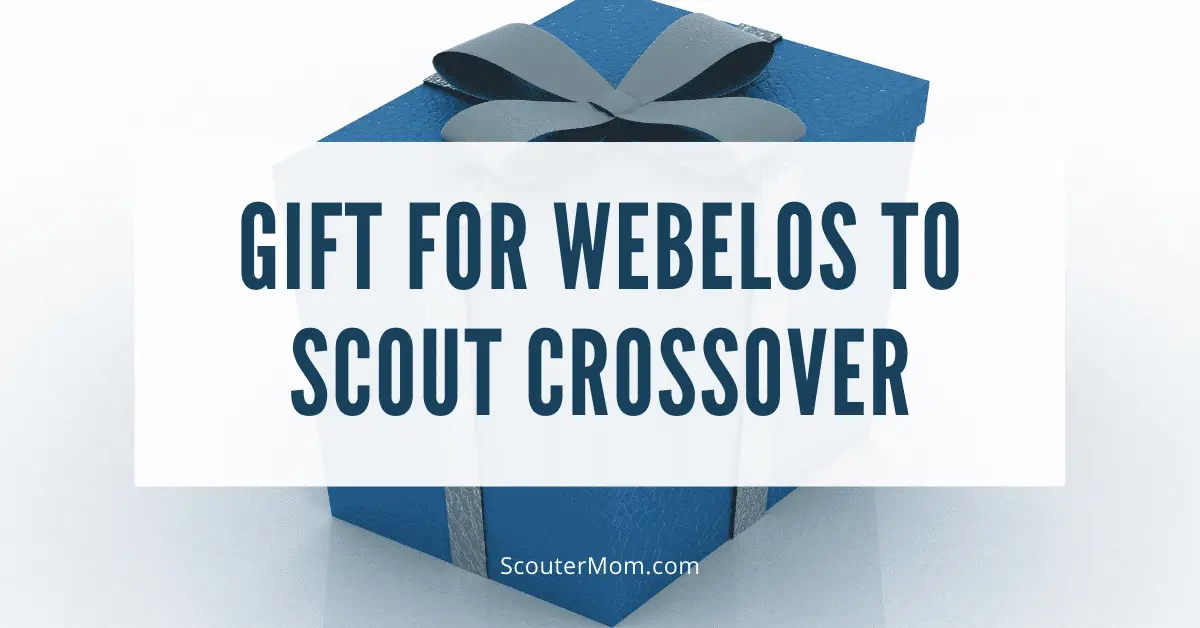 A Scout mom asked this question in our Scout Moms, Dads, and Leaders Facebook group
We'd like to get our son a nice gift for his crossover. Any suggestions? I have a week .
The group members had quite a few good suggestions:
"A good metal water bottle that is personalized."- Lauren (Yeti makes really nice, durable dink-wear which can be personalized.)
"A nice hammock for camping. Our sons like the Eno ones." – Scouter Mom
"We got both of our sons multitools at the scout shop with the scout emblem on the case-they both loved them and take them on every campout
" – Patti
"A good hiking backpack, a camp stove, or some other camp gear. You might want to ask his soon to be scout master for things he will need. My son's Easter basket always has some gear in it, even though he's 18! Lol That bunny is so helpful…" – Nancy
"An appropriate sized pocket knife, a really good but appropriate sized water bottle, great lantern are all good gifts" – Shari
"We get out scouts engraved pocket knives from Amazon." – Jason
"You could get or make him an Arrow of his Cub Journey." – Gabi
"I agree with the multitool or knife. Always a hit for the Scouts.If you're looking for something more ceremonial and are already getting an arrow with the designs on them, you could always get a walking stick and tie on a colored climbing rope with a handle. I did that, tossed essential oil smell on the rope (the 1st years LOVED the scented walking stick) and had the scouts of the Troop sign the walking stick for each of our Scoutmasters. Scouts loved making it and the SMs loved having it. Can't see why a Scout wouldn't like it too. Here's the design I did. BUT I got fancy and tied a woggle knot on top and bottom of the handle. Very Scouty designs." – Nicholas
"A map compass will come in handy, and/or a book of knots.
" – Rene
"A good day bag complete with the 10 essentials. A good backpacking pack. Osprey is great. You can find good used ones on FB market place.Get a SPIRAL Boy Scout book." – Lori
"Memory Box of his Cub Scout adventures-I made this for my son's Arrow of Light crossover, Cub Scout shirt in background. Gifted him a backpack & wooden hiking stick with Rank medallions he had earned thus far tacked on." – Maria
Readers, what do you think? Add your comments below.