Scouts who are working on their Star rank show their concern for "Duty to Others" by doing service projects. Check with your Scoutmaster before starting on a service project for this requirement.
While a First Class Scout, participate in six hours of service through one or more service projects approved by your Scoutmaster.
Helps for this requirement are listed below.
Public Service Troop Program Feature for Scouts BSA
The focus in this program feature is citizenship and service. Younger Scouts BSA can work on flag etiquette, flag ceremonies, and their rights and duties as US Citizens. Older Scouts could work on the Citizenship in the Community, Citizenship in the Nation, and Citizenship in the World merit badges.
Troop Service Project – Blood Drive Setup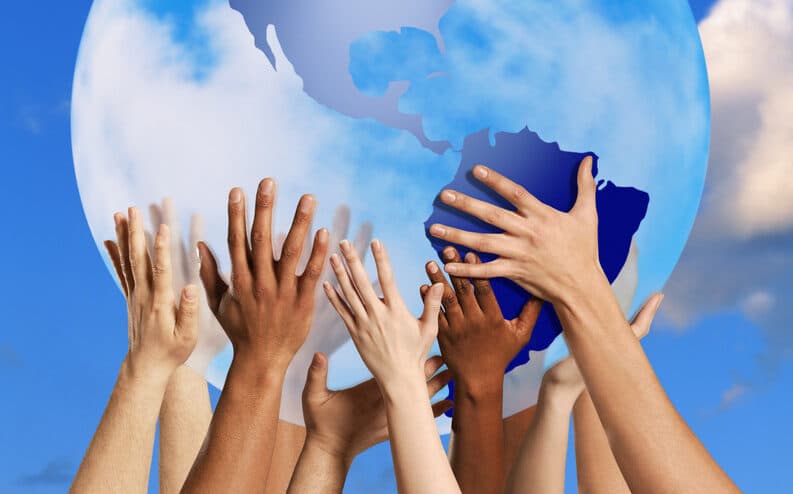 Our troop was asked to help set up for a blood drive at our church. The only hitch - it had to be set up by 7:30 AM! Getting Scouts to arrive that early can be difficult. It's not necessarily the boys who are the hold up either. Many of the parents don't enjoy getting up that early to drive them up there. Their solution - spend the night.
Service Projects While Social Distancing
A reader asks about service projects which can be done with social distancing. I can think of lots of possibilities, but two of my favorites are freezer meal outreach and yard work for the elderly.
Service Hours Form
What should be on a service hours form for Scouts or units wanting to record their participation in service projects?
Project Planning Program Feature for Scouts BSA Troops
The Project Planning feature helps youth leaders learn how to accomplish their goals, whether that be a service project or a troop campout or planning other activities together. The troop does a group exercise of planning and carrying out a recycle regatta.
Scouts BSA Star Rank Helps and Documents
Star is the Scouts BSA rank earned after First Class. With Star, the focus shifts from scout skills to leadership, service, and merit badges.
Service Project Ideas for Scouts BSA
Scouts BSA are required to participate service projects for rank advancement. Our troop encourages all Scouts to participate in service projects whether they need the hours or not.
Messengers of Peace
The Boy Scouts of America joined the Messengers of Peace initiative in 2012. This program encourages Scouts around the world to work for peace by being a positive force in their communities.