First Class requirement 3 is about knots. Scouts learn to tie a few different types of knots and then use the skill to make something useful.
3a. Discuss when you should and should not use lashings.
3b. Demonstrate tying the timber hitch and clove hitch.
3c. Demonstrate tying the square, shear, and diagonal lashings by joining two or more poles or staves together
3d. Use lashings to make a useful camp gadget or structure
Helps for this requirement are listed below.
Pioneering Troop Program Feature for Scouts BSA
The Pioneering feature teaches Scouts how to build structures and gadgets using rope, spars, creativity, and knot skills.
My Favorite Knot Book
This book was recommended a few years ago when I went to Cub Scout BALOO training. I am not a "knot person". I can watch someone do a knot and repeat it, but an hour later it is forgotten.
Wilderness Survival Troop Program Feature for Scouts BSA
The Wilderness Survival program feature helps Scouts learn how to stay safe, warm, and dry when the unexpected happens during an outdoor adventure.
Crossing the Alligator Pit Game
This is a very challenging game which combines lashing skills and teamwork. It would work well for an interpatrol activity at a meeting focused on pioneering skills.
Scouts BSA First Class Rank Helps and Documents
First Class is the rank a Scout can earn after Second Class The requirements for First Class continue to teach the youth to the skills needed to advance in Scouts BSA.
Hand Washing Station Gadget
This is a gadget which was shown to us at a recent Roundtable. It uses lashings to make a handwashing station from straight sticks and an empty gallon milk jug.
Knot Terminology
It is helpful to go over the terminology with Scouts before working on learning a knot. That way we have a common vocabulary to start with.
Pot and Towel Rack Camp Gadget
These instructions are for a pot and towel drying rack. There is a small picture of a similar gadget in the Scouts BSA handbook.
Snapper Fishing Game – A Lashings Game
This is a traditional Scout lashings game which might date back to Baden-Powell himself. It practices Scoutcraft (lashings) as well as cooperation and problem solving.
Camping Troop Program Feature for Scouts BSA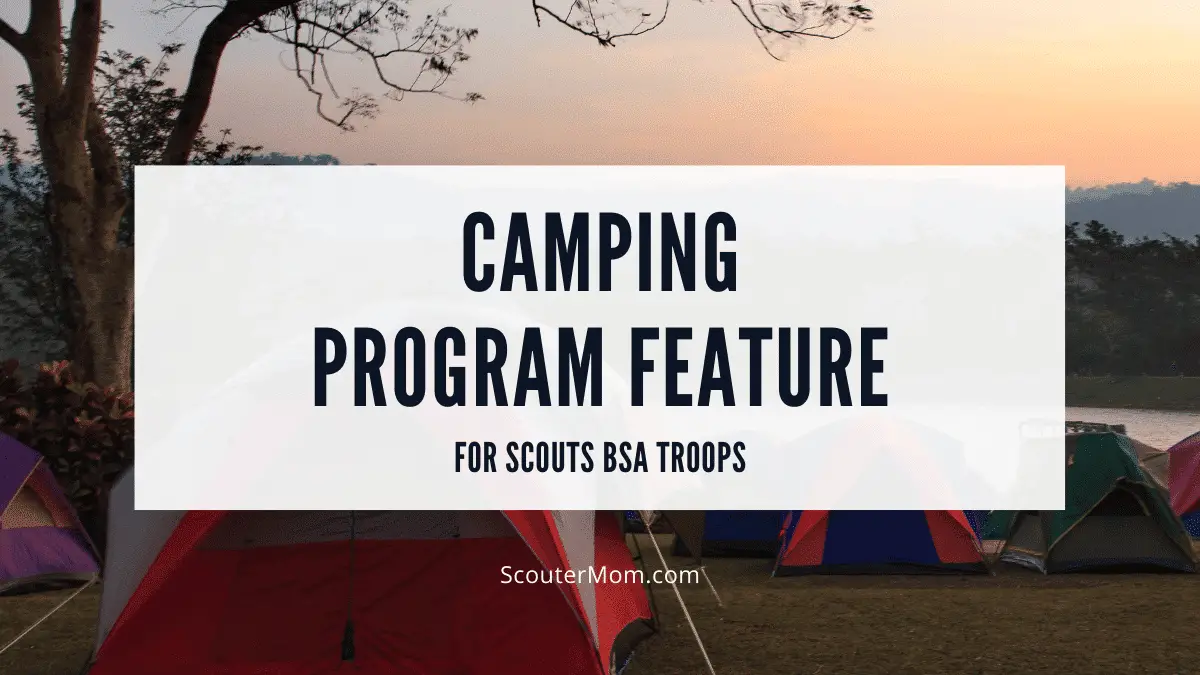 The Camping program feature teaches Scouts helps Scouts experience the fun and adventure of camp life. Theses camping program ideas include some general information and some more specific ideas for meetings
Boot Scraper Camp Gadget
Here is a really simple camp gadget I saw at a camporee a few years back. It was a simple boot scraper camp gadget for scraping the mud off of the bottom of the boots.