Tenderfoot requirement 1 is related to camping and the outdoors. New Scouts learn to prepare for a campout and find out what should be on their packing lists. They use these skills when they camp overnight. They also learn how to be responsible citizens in the outdoors.
1a. Present yourself to your leader, prepared for an overnight camping trip. Show the personal and camping gear you will use. Show the right way to pack and carry it.
1b. Spend at least one night on a patrol or troop campout. Sleep in a tent you have helped pitch.
1c. Tell how you practiced the Outdoor Code on a campout or outing.
Helps for this requirement are listed below.
Orienteering Troop Program Feature for Scouts BSA
The Orienteering feature teaches Scouts to navigate unfamiliar territory using a map and compass. It also introduces them to the sport of orienteering, where participants race to find markers called controls.
Scouts BSA Tenderfoot Rank Helps and Documents
Tenderfoot is the rank a Scout can earn after Scout. The requirements for Tenderfoot introduce the youth to the skills he or she needs to get started in Scouts BSA.
Camping Packing List
One thing new scouts (and new leaders) often ask the first few times they go camping is "What do I need to bring?" Download a suggested list of personal camping gear.
Wilderness Survival Troop Program Feature for Scouts BSA
The Wilderness Survival program feature helps Scouts learn how to stay safe, warm, and dry when the unexpected happens during an outdoor adventure.
The Outdoor Code
Every Scout who is spending time outdoors should be familiar with the Outdoor Code. It is especially important for Webelos, Scouts BSA, and Venturers who are out camping regularly.
Weekend Campout Planning Guide
One idea we got from a parent whose older son was in a different troop was to have a campmaster for the monthly campout. Previously, about three families were pretty much rotating planning the campout. We had good participation from the other scouts, but the planning work was definitely not being shared.
Winter Camping Troop Program Feature for Scouts BSA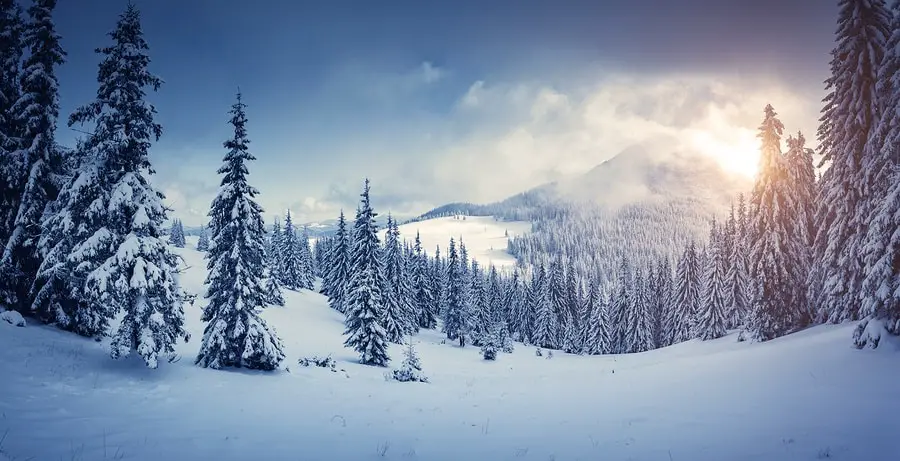 The Winter Camping feature teaches Scouts to prepare for a fun and safe campout in cold weather. With the right skills, Scouts can be comfortable.
Camp Programs for First Year Scouts BSA
Summer camp is usually the highlight of the Scouting year. It can be particularly exciting for first year Scouts BSA. It can also be a little intimidating. A program designed specifically for new Scouts will help them adjust to camp life.
Where Do Scouts BSA Learn Skills?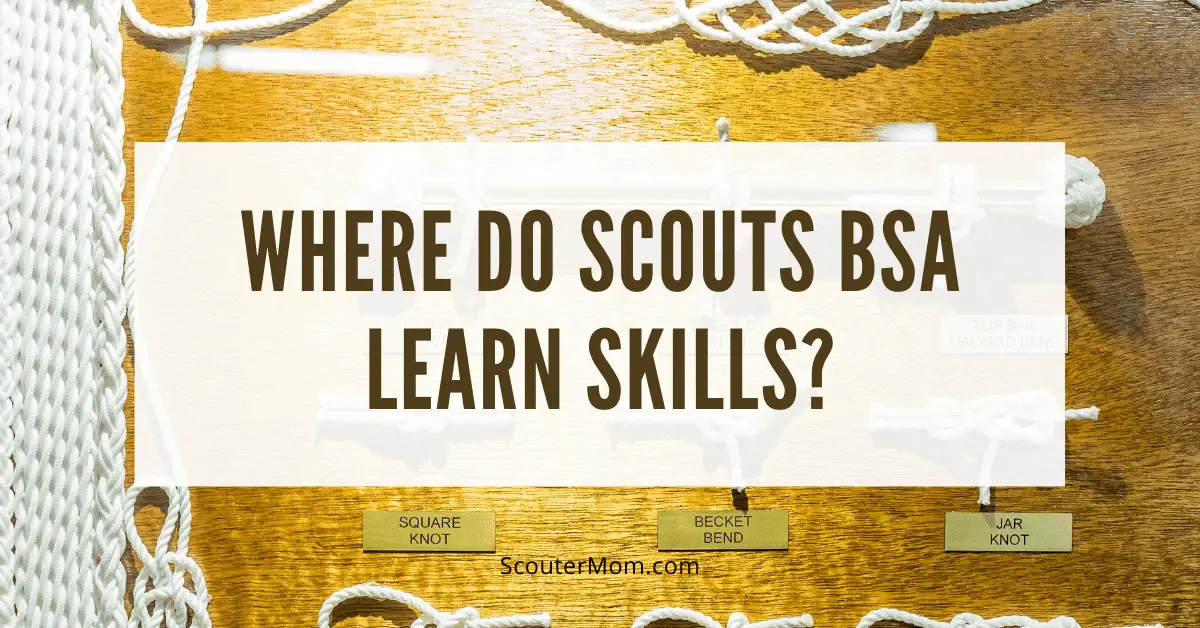 A reader asks if Scout skills can only be learned at Scout events. While this is typical, if a Scout learned the skill elsewhere and can fulfill the requirement then it should be signed off.
Wildlife Management Troop Program Feature for Scouts BSA
The Wildlife Management program feature materials point out that keeping the natural balance needed to promote the well being of wildlife involves more than biology. A wide range of STEM disciplines are involved. The program feature includes some general information and some more specific ideas for meetings.
Camping Checklist for Scouts
When preparing for a campout, one of the most common questions from less experienced campers is "What should I bring?" This article from Boy's Life magazine is a good list of must haves for that campout.
Mosquito Netting for Summer Camp
How do Scouts and Scouters survive buggy nights in open-air platform tents? The A-frame canvas tents have been used by generations of Scouts but are open to bugs and lots of other critters.
Camping Log for Scouts BSA
Camping is an essential part of the Scouts BSA program and Scouts need to keep track of how much camping they have done. There is a space for this in the back of their handbook, but as a Camping merit badge counselor, I know that there are some other aspects of their campouts they need to record.
Fishing Troop Program Feature for Scouts BSA
The Fishing feature teaches Scouts helps Scouts appreciate the ups and downs of the sport of fishing. The program feature includes some general information and some more specific ideas for meetings
Adult Leadership or Adult Hangout?
A reader asks about adults on campouts: "Is this allowed? 9 adults for 19 Scouts? ... I feel uncomfortable that this might turn into an adult hangout." Thanks for the question. I think the answer is ... "it depends".
Backpacking Troop Program Feature
This backpacking program feature offers the opportunity to learn more about hiking and low impact camping. A Scouts BSA Troop PLC can plan a whole month of activities incorporating a backpacking theme.
National Outdoor Badges – Camping
The National Outdoor awards recognize Scouts BSA and Varsity Scouts who really get into outdoor activities. This award recognizes Scouts who do a lot of camping and who have the skills to be comfortable and safe at camp.
Cycling Troop Program Feature
The Cycling feature teaches Scouts use their bicycles safely as a means for transportation, a form of exercise, and for fun. Cycling can develop into a skill which encourages physical fitness and is an environmentally friendly of getting around.
Camping Troop Program Feature for Scouts BSA
The Camping program feature teaches Scouts helps Scouts experience the fun and adventure of camp life. Theses camping program ideas include some general information and some more specific ideas for meetings