Welcome Scouts and Scouters! Here you can find resources for Cub Scouts, Scouts BSA (formerly Boy Scouts), and Venturers. I also have ideas for games, crafts, recipes, ceremonies, songs, skits, themes and more.
Do you have a Scouting question you can't find the answer to? Contact me and I'll share it so you can get answers from the Scouting community.
Do you have a great Scouting idea you'd like to share? Contact me with details and if appropriate I will share it.
You are also invited to join the Scout Moms, Dads, and Leaders Facebook group to ask questions and share ideas.
Current Topics
Fix It is one of the Webelos/Arrow of Light elective adventures. For the Fix It adventure, Webelos learn to do simple repairs and home maintenance.
Scout spirit is mentioned in several of the requirements for Scouts BSA ranks. But what is Scout spirit and how does a Scout go about demonstrating it?
A reader asks about helping an auditory learner with the Webelos requirements. Songs can be a big help to auditory learners.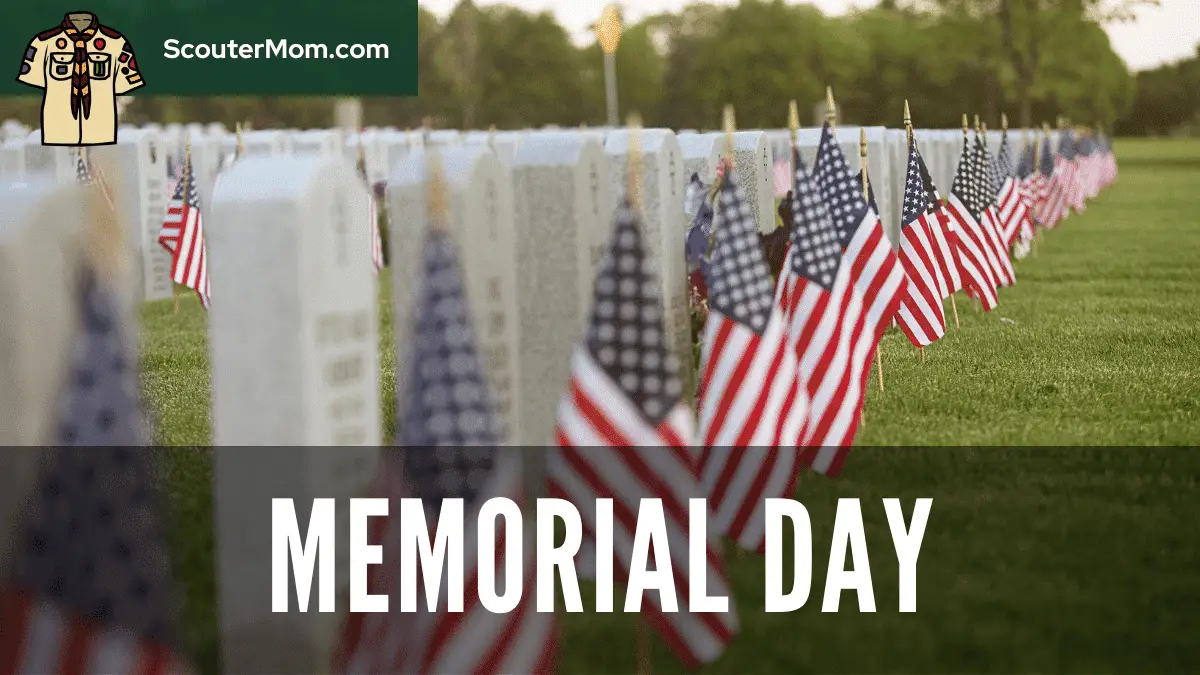 On Memorial Day we remember those in the military who have made the ultimate sacrifice for our independence and liberty. What does your unit do to observe Memorial Day?
BSA has a Cub Scout pack meeting plan called Fifty Great States related to citizenship. The Fifty Great States meeting plan features games, group activities, songs, and more to help…
Cubs Who Care is one of the Wolf Cub Scout elective adventures. For the Cubs Who Care adventure, Wolves learn about the challenges faced by people with disabilities.
The Skittles Skit, like many of the skits I have seen, is full of kid humor and outrageous behavior. That is why they like it so much.
This is a weather game I came across on the NASA Space Place website. It is going to take a little time for you to print and prepare the materials,…
Tiger is the Cub Scout program for boys and girls in 1st grade. Tiger Cub Scouts learn to work together and explore the world as a team.
Barb sent in this template and instructions for making a cootie catcher make a history of the US flag cootie catcher to help Cub Scouts. A cootie catcher, also called…
Every year we try to get as many parents, whether Committee members or not, together in a room for an annual troop parent meeting to try to figure out how…
Having a secret code can be fun. There are several simple methods of coding communication so that only those who know the "secret" know what is being said.