A Scout knows there is strength in being gentle. She treats others as she wants to be treated. Without good reason, he does not harm or kill any living thing.

6th point of the Scout Law
A Scout avoids causing needless harm another person, creature, or plant. A Scout's actions always reflects a genuine care for other beings. Here are some ideas for the sixth point of the Scout Law. Add your own ideas about how "A Scout Is Kind" to the comments.
The Scout Law
I like the simplicity of the Scout Law. It is brief and therefore easy for youth to memorize. But it covers a lot of ground. A Scout is: Trustworthy, Loyal, Helpful, Friendly, Courteous, Kind, Obedient, Cheerful, Thrifty, Brave, Clean, Reverent.
A Scout's Prayer by Lord Baden-Powell
This prayer is attributed to Lord Baden-Powell himself. B-P clearly believed that faith was an important component of his Scouting program. So while Scouting is not specific to any particular faith, there is a spiritual aspect to it. This prayer, based on the Scout Law, would be appropriate for most groups of Scouts.
Special Needs Awareness Program Feature for Scouts BSA
The Special Needs feature teaches Scouts to understand and appreciate the unique qualities and abilities of each person. Scouts learn to appreciate the challenges faced by people with special needs.
Journey To Excellence Service Projects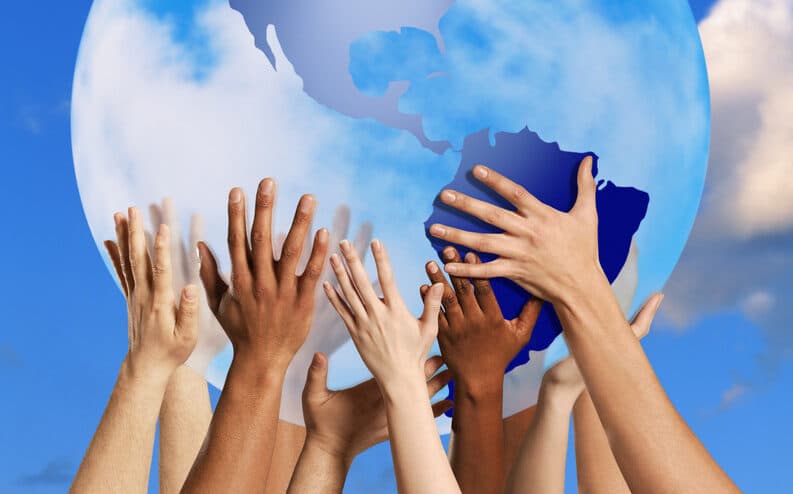 The Journey to Excellence Service Project initiative encourages Scouting units to carry out meaningful service projects.
Scout Law Prayer
A Scout is Reverent. This Scout Law prayer incorporates the twelve points of the Scout Law.
Random Acts of Kindness Day
February 17 is Random Acts of Kindness Day. A Scout is Kind! Encourage your Scouts to go out of their way to be kind today. Maybe do more than just one Good Turn. 🙂 This is also a good day to review the Scout Law and talk about what it means to act on it rather than just say it.
Cubmaster Minute – Compassion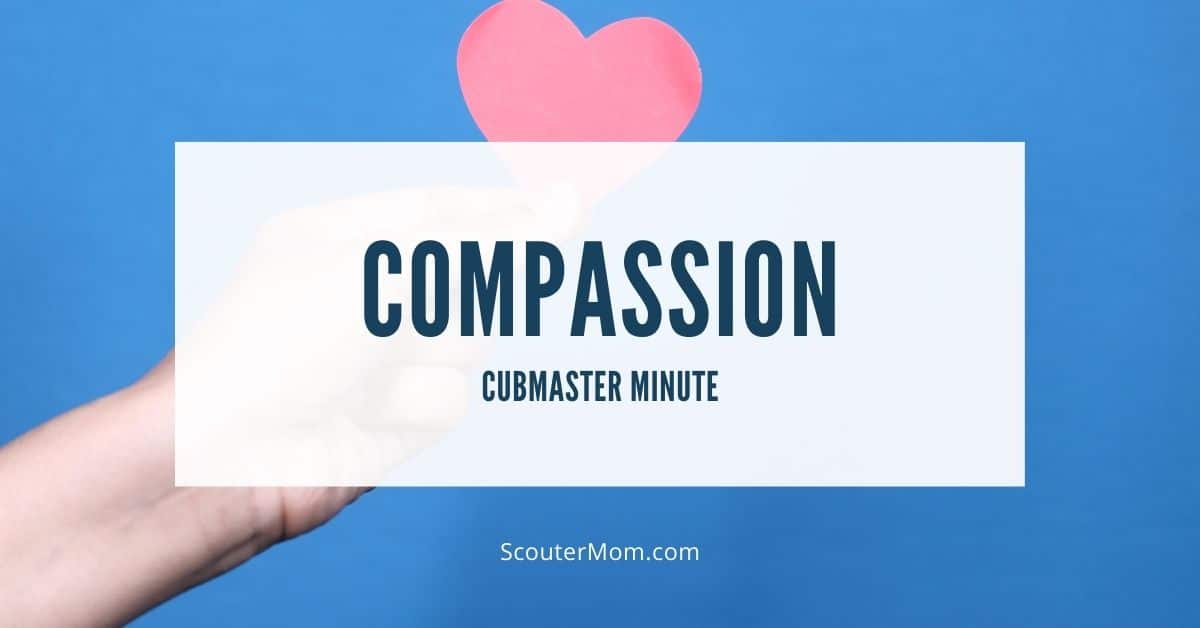 Character education is a part of the Cub Scout program. Here is a brief Cubmaster minute to help Cub Scout understand the meaning of compassion. This goes with the Scout Law points of "kind" and "loyal".
Pack Meeting Ideas for Compassion
Cub Scouts can learn to be kind and compassionate. The program helps give this explanation of compassion: "Being kind and considerate, and showing concern for the well-being of others."
Kindness Fortune Teller
I needed a couple of activities for a recent meeting based on the Planting Seeds of Kindness theme. So one thing we did was make kindness fortune tellers (also known as cootie catchers.)
Gives Goodwill (Citizenship and Service) Pack Meeting Plan
The Gives Goodwill meeting plan features ideas for the core value of citizenship - games, group activities, songs, and more. This theme has an emphasis on the importance of serving others in need.
Kindness Ceremony
This is a ceremony about kindness which I wrote to go with the Planting Seeds of Kindness theme. It is based on a ceremony for compassion from the old program helps.
Compliment Cards Coloring Pages
This is a gathering activity I made to go with the Planting Seeds of Kindness theme. These are blank coloring sheets for making compliment cards. The Cub Scouts can color them. Then they cut them apart and give them to people they would like to compliment.
Trustworthy Tommy Song
Scouts of all ages need to learn the Scout Law. This classic Trustworthy Tommy song will help them remember the twelve points of the Scout Law and to understand what the points mean.
What Is Scout Spirit?
Scout spirit is mentioned in several of the requirements for Scouts BSA ranks. But what is Scout spirit and how does a Scout go about demonstrating it?
We are sorry that this post was not useful for you!
Let us improve this post!
Tell us how we can improve this post?