While working on the Spirit of the Water adventure, Wolves learn about water pollution and conservation. They also develop swimming and boating skills. Here are a few ideas to help you with this achievement.
Review Safe Swim Defense and Safety Afloat before doing swimming and boating activities with Cub Scouts. And in general, review the Sweet 16 of BSA Safety.
Once in the water, Sharks and Minnows is a really fun game to play with this age group.
Printable helps for requirements:
Printable requirements for Wolf Elective Adventures: Spirit of the Water

Printable checkoff sheet for Wolf Elective Adventures: Spirit of the Water

Printable note sheet for Wolf Elective Adventures: Spirit of the Water
Here are some more ideas for this adventure and some related adventures:
Wolf Cub Scout Helps and Documents
Wolf is the Cub Scout program for girls and boys in 2nd grade.
SCOUT Water Safety Chant
The new Cub Scout program introduces the SCOUT water safety chant. This helps younger Scouts learn the rules for safe aquatics activities.
Safe Swim Defense
Safe Swim Defense provides the steps which a BSA unit must take to safely participate in an activity which involves swimming.
Water Rescue Methods
Water rescue methods are methods used to rescue someone who is in trouble in the water. You will see these methods throughout the BSA programs from Cub Scouts to Scouts BSA to Venturing.
Shipwrecked Games, Resources, and Crafts
Looking for games or resources related to pirates, desert islands, or sea ships? Check out this Shipwrecked theme page for ideas. Many of these would work well with my Ocean theme or my Under the Sea theme for Cub Scouts.
Nova WILD! Cub Scout Nova Award (Nature and Wildlife Science) Helps and Documents
Nova WILD! is the Cub Scout Nova Award for investigating nature and wildlife science. To earn this award, Cub Scouts explore topics such as wildlife, endangered species, invasive species, food chains, biodiversity, ecosystems, and habitats . They must also complete one of their adventures related to natural science or do a related investigation.
Safety Afloat
Before embarking on a boating activity with your scouts, make sure everyone is aware of the Safety Afloat guidelines.
Sharks and Minnows
Here is a game to go with an aquatic theme. It can be used at your pack pool party or at a meeting focused on swimming skills.
BSA Swim Test
The BSA swim test is used to determine ability level so that participants can swim in an area which is appropriate for them.
Cub Scout World Conservation Award: Helps and Ideas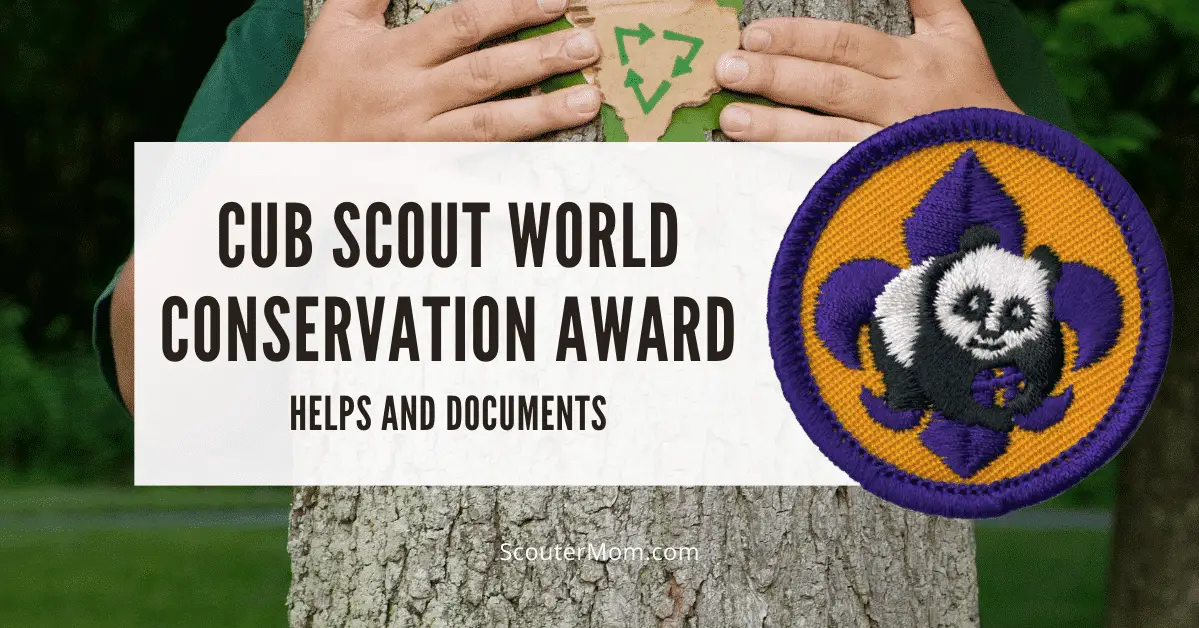 The Cub Scout World Conservation Award may be earned by Wolves, Bears, or Webelos (including Webelos working on Arrow of Light). They earn the award by working on their rank appropriate conservation and nature adventures. They must also participate in a conservation project.
We are sorry that this post was not useful for you!
Let us improve this post!
Tell us how we can improve this post?
Reader Interactions