Wednesday, January 5, 2022
January 5 of every year is National Bird Day. This is day to appreciate our feathered friends. So do some bird watching or learn something about birds. There are several Scouting activities which go well with this day.
And here are some more bird related achievements and activities:
Finding Out About Endangered Species in Your Area
Conservation and Scouting go hand in hand. Since getting outdoors is a big part of the Cub Scout and Scouts BSA programs, it makes sense that we should teach Scouts about protecting our natural resources.
Fur, Feathers, and Ferns Adventure: Cub Scout Helps and Ideas
Bear Cub Scouts observe wildlife and plants when they work on the Fur, Feathers, and Ferns adventure. They find out about endangered species and gardening.
Gourd Birdhouse
Use dried gourds to make a birdhouse. If you didn't grow any yourself, you can probably find some in your area at a farmer's market or even a craft shop.
Flip the Bird Tag
Flip the Bird tag is an active game which is a combination of tag and keep away. In it, a players work together to keep their friends from being tagged.
Cub Scout World Conservation Award: Helps and Ideas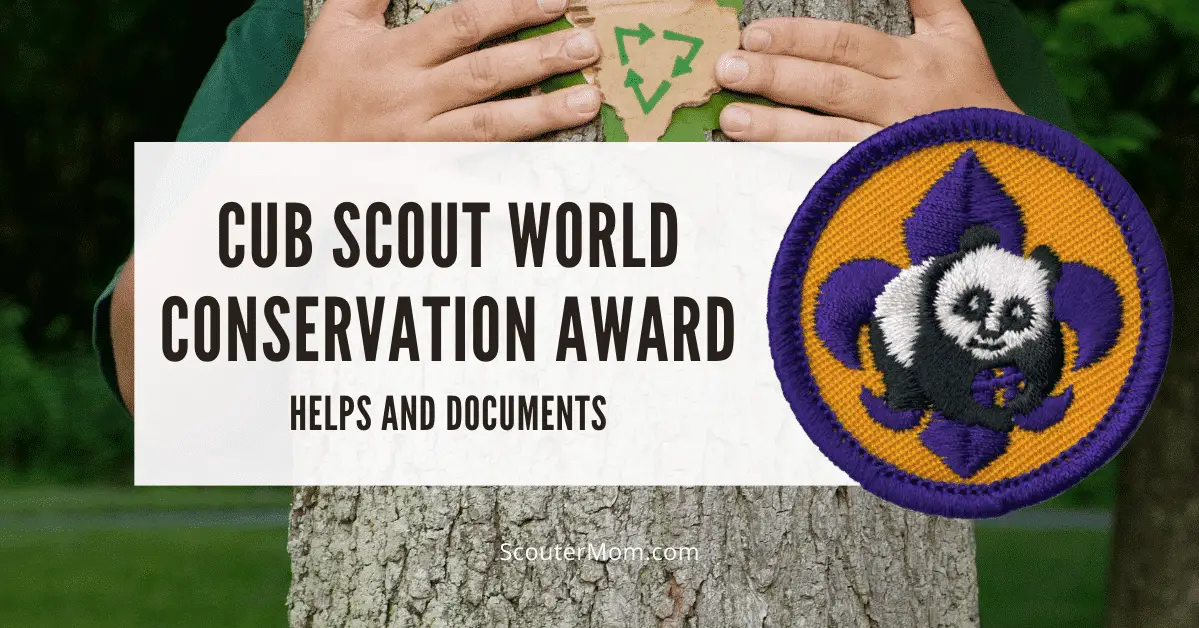 The Cub Scout World Conservation Award may be earned by Wolves, Bears, or Webelos (including Webelos working on Arrow of Light). They earn the award by working on their rank appropriate conservation and nature adventures. They must also participate in a conservation project.