Get yourself a shirt, sweatshirt, hoodie, cap, or apron which shows how much you enjoy being a Scout, or a Scouter Mom, or a Scouter Dad. These items also make wonderful appreciation gifts for the Scouters who have done so much for your unit.
Official Grubmaster Apron
Do you know a excellent camp cook? Let them show their chef's pride with this apron! This apron reads Official Grubmaster
Product Review – Columbia Omni Heat Jacket
A product review of the Columbia Omni Heat Mighty Light Jacket. This jacket is lightweight but warm. I liked the fit a lot. (2020 Note: Ten years later, I am still wearing this jacket. It has definitely held up. I wear it almost every day during the winter.)
Constellation Star Chart Bandana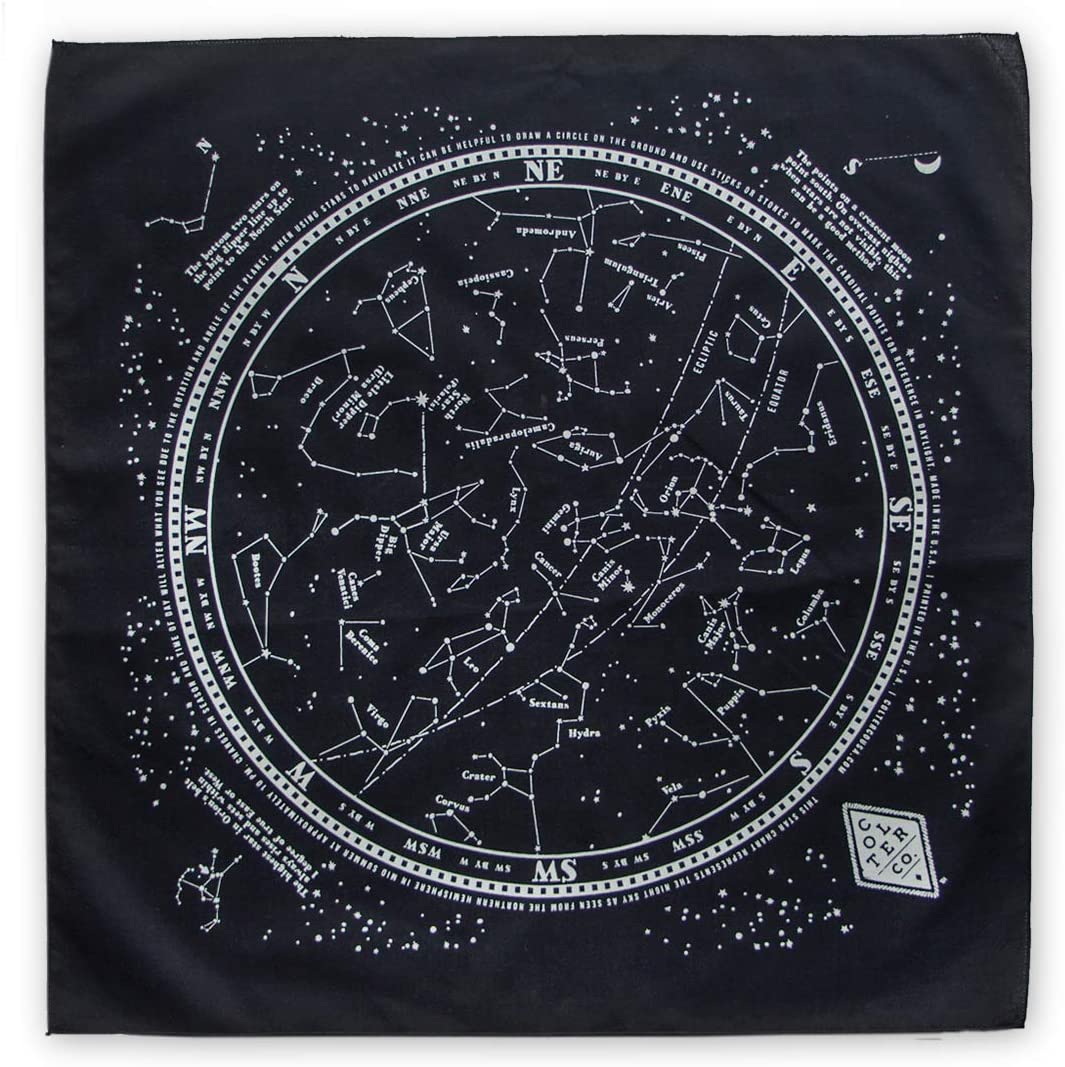 This stargazer bandana will help your Scouts locate and identify constellations in the night sky. It glows in the dark! Take this on your next stargazing adventure.
Character Is What You Do When Nobody Is Looking Hoodie
Character is what you do when nobody is looking
Scouter Dad T-Shirts – Fleur de Lis
Give the Scouter Dad in your life a t-shirt which shows how proud he is to be involved in Scouting. This shirt features a fleur de lis and bold lettering. It is available in several different styles and colors.
Fleur de Lis Face Mask
This face mask features a colorful fleur de lis pattern in a block pattern. Wear it to your next meeting.
Proud to Be a Scouter Ladies T-Shirt (Scout Mom Shirt)
Show your Scout pride with this t-shirt. Reads Proud to be a Scouter Makes a great gift for a den leader, Cubmaster, Scoutmaster, or any proud mother who has supported the Scouting program.
I don't suffer from insanity t-shirt
Got a fun, crazy life? Show your humor with this product. Features the saying I don't suffer from insanity. I enjoy every minute of it.
Scouter Oath Ladies T-Shirt (Spoof of the Scout Oath)
The Scouter Oath On my honor, I will do my best To smile; To be patient; And to let the youth lead.
Proud to Be a Scouter Apron
Show your Scout pride with this apron. Reads Proud to be a Scouter
We are sorry that this post was not useful for you!
Let us improve this post!
Tell us how we can improve this post?
Reader Interactions