This is the place to find gifts for Scouts which will also help them advance to the next level. You can find ideas for gifts for specific advancement requirements on the pages for the different Cub Scout adventures, Scout ranks, Venturing awards, or merit badges also.
60 Hikes Within 60 Miles Book Series
We are coming up on some prime hiking season. In the spring the temperatures are mild and it isn't buggy yet. So I am reviewing my favorite hiking book - 60 Hikes Within 60 Miles. Hopefully there is one available in your area.
Pro-Knot Best Rope Knot Cards
This is a nice set for anyone who is working on learning knots. It includes a set of instruction cards for various knots, a carabiner, and two cords to practice tying.
Constellation Star Chart Bandana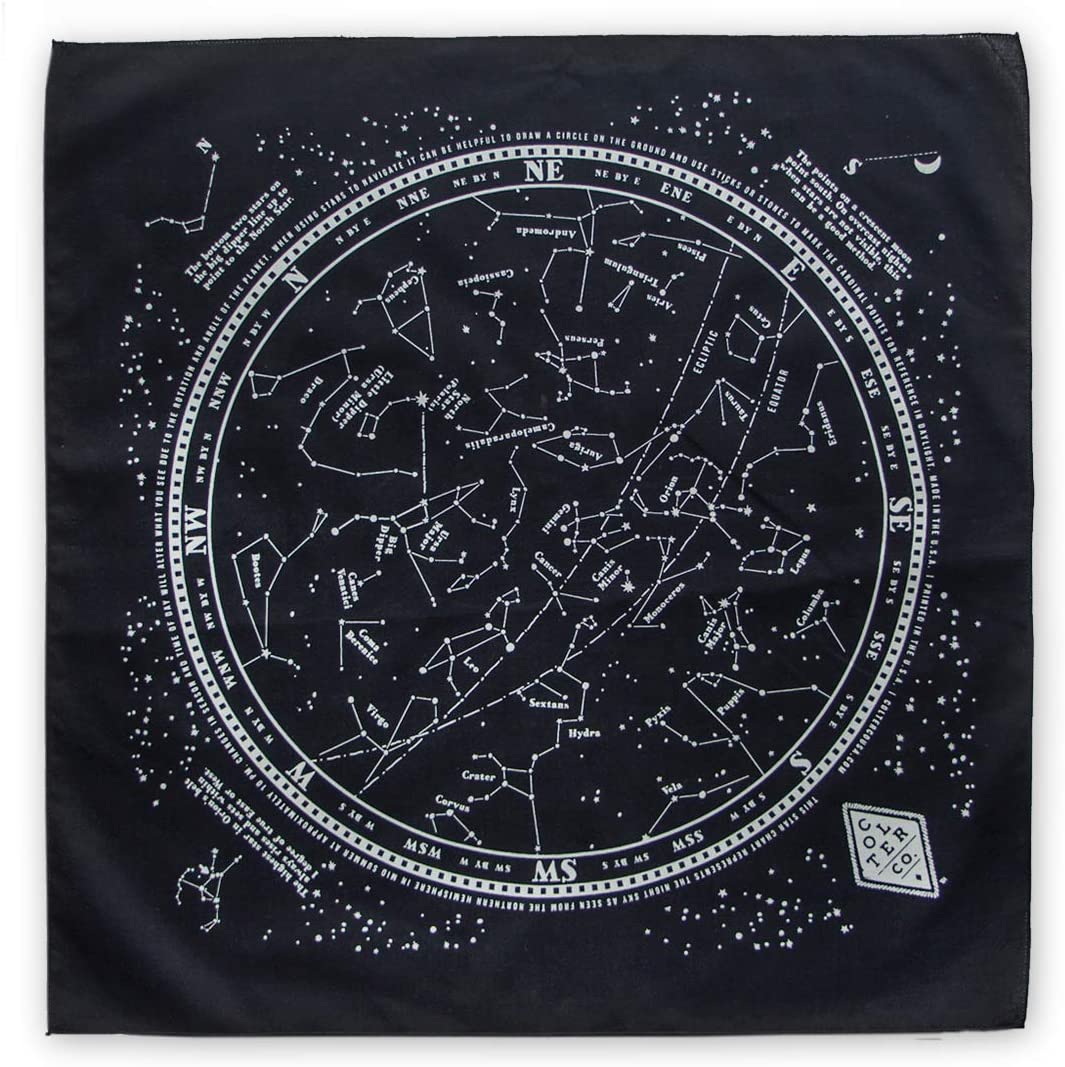 This stargazer bandana will help your Scouts locate and identify constellations in the night sky. It glows in the dark! Take this on your next stargazing adventure.
Deluxe Art Set for Young Artists
If you know a youth who is developing an interest in art, this starter set will provide all they need to put their ideas down on paper.
The Outdoor Knots Book (Mountaineers Outdoor Basics)
Many outdoor activities require extensive knowledge of knots: camping, climbing, rappelling, spelunking, and more.
Easy Unfinished Wood Birdhouse, Snap Together (Pack of 12)
The pieces for these inexpensive bird house kits are all pre-cut and snap together, so your Cub Scouts just need to assemble and finish them. Use them for the Bear Fur, Feathers, and Ferns adventure or to add a fun activity to any Scout meeting. The kit includes the piece,s paintbrushes, paint, stickers, and instructions.
Display Sheets for Coin Collections
Display sheets are the perfect way to show off your coin collection. You can store many coins in a single binder and still be able to easily view both sides of your coins.
Mosquito Netting for Summer Camp
How do Scouts and Scouters survive buggy nights in open-air platform tents? The A-frame canvas tents have been used by generations of Scouts but are open to bugs and lots of other critters.
We are sorry that this post was not useful for you!
Let us improve this post!
Tell us how we can improve this post?
Reader Interactions