Webelos learn about forestry while doing the Into the Woods adventure. They will study different types of trees and how they grow. They will also consider why trees are important and learn about ecosystems.
Printable helps for requirements:
Printable requirements for Webelos/AOL Elective Adventure: Into the Woods

Printable checkoff sheet for Webelos/AOL Elective Adventure: Into the Woods

Printable note sheet for Webelos/AOL Elective Adventure: Into the Woods
Here are some ideas and achievements related to Into the Woods:
Webelos and Arrow of Light (AOL) Cub Scout Helps and Documents
Webelos is the Cub Scout program for girls and boys in 4th and 5th grades. 4th graders work on the Webelos badge. 5th graders work on the Arrow of Light emblem.
Nova WILD! Cub Scout Nova Award (Nature and Wildlife Science) Helps and Documents
Nova WILD! is the Cub Scout Nova Award for investigating nature and wildlife science. To earn this award, Cub Scouts explore topics such as wildlife, endangered species, invasive species, food chains, biodiversity, ecosystems, and habitats . They must also complete one of their adventures related to natural science or do a related investigation.
Seed Neckerchief Slide Craft
Several years ago I attended a Cub Scout Pow Wow session on neckerchief slide crafts. They showed us a number of ways to make neckerchief slides from various materials.
Draw the Layers of the Forest
This activity for forestry requirements is perfect if the Scouts in your den like to draw.
Rice Crispy Treat Trees Recipe
If you are doing something related to forestry, you can make these tree shaped snacks to go with the theme. Or make them for something related to family trees.
Tree Ring Worksheet
When I did the forestry requirements with DS's den, I made a requirement aid to help them with learning about the growth rings of a tree.
Cub Scout World Conservation Award: Helps and Ideas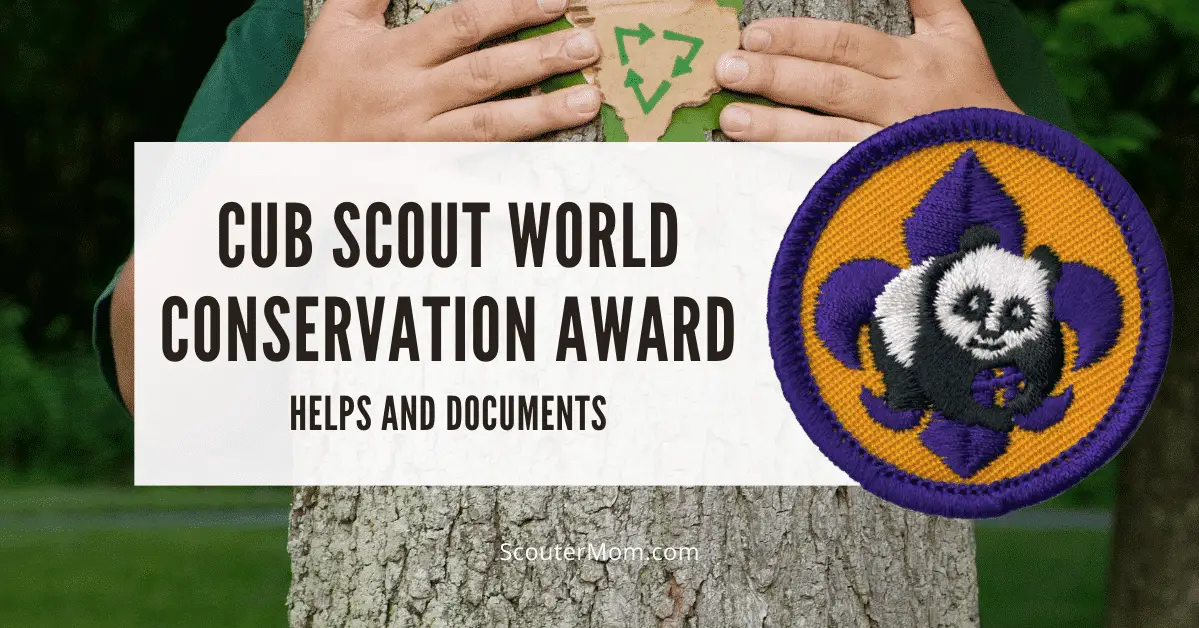 The Cub Scout World Conservation Award may be earned by Wolves, Bears, or Webelos (including Webelos working on Arrow of Light). They earn the award by working on their rank appropriate conservation and nature adventures. They must also participate in a conservation project.
We are sorry that this post was not useful for you!
Let us improve this post!
Tell us how we can improve this post?
Reader Interactions