National Nurses Day is held annually on May 6. This is a day to celebrate nurses and to raise awareness of their contributions and commitment to society. There are many ways Scouts can celebrate this day. See a few below.
National Nurses Week is May 6 through May 12. May 12 is the birthday of Florence Nightingale. May 12 is also recognized as International Nurses Day.
Scouts and STEM (Science, Technology, Engineering, and Mathematics)
Today's youth must be familiar with the STEM areas - science, technology, engineering, and mathematics - to be prepared for the world of tomorrow. BSA programs offer many opportunities for Scouts to experience STEM activities. The Nova awards for Cub Scouts, Scouts BSA (Boy Scouts), and Venturers allow for in depth studies of STEM fields. There are also opportunities for STEM learning in the achievements for each program.
First Aid Ranger Elective Helps and Documents
To complete the First Aid elective for the Venturing Ranger award, Venturers must put together a personal first aid kit and teach others how to put a kit together. They must also take an emergency first aid course, emergency response course, or EMT course.
Webelos First Responder Adventure: Cub Scout Helps and Ideas
First Responder is one of the Webelos Adventure Requirements. For this adventure, Webelos learn some basic first aid and emergency preparedness skills. They learn to respond to situations like choking, shock, bites and stings, cuts, cuts, burns, and more.
Scouting Encourages Healthy Habits
Scouting programs encourage youth to have healthy habits. They learn about topics such as hand washing, getting enough sleep, and staying away from dangerous substances. Cub Scouts, Scouts BSA (Boy Scouts), and Venturers all learn to take good care of themselves. See some examples below.
First Aid Program Feature for Scouts BSA Troops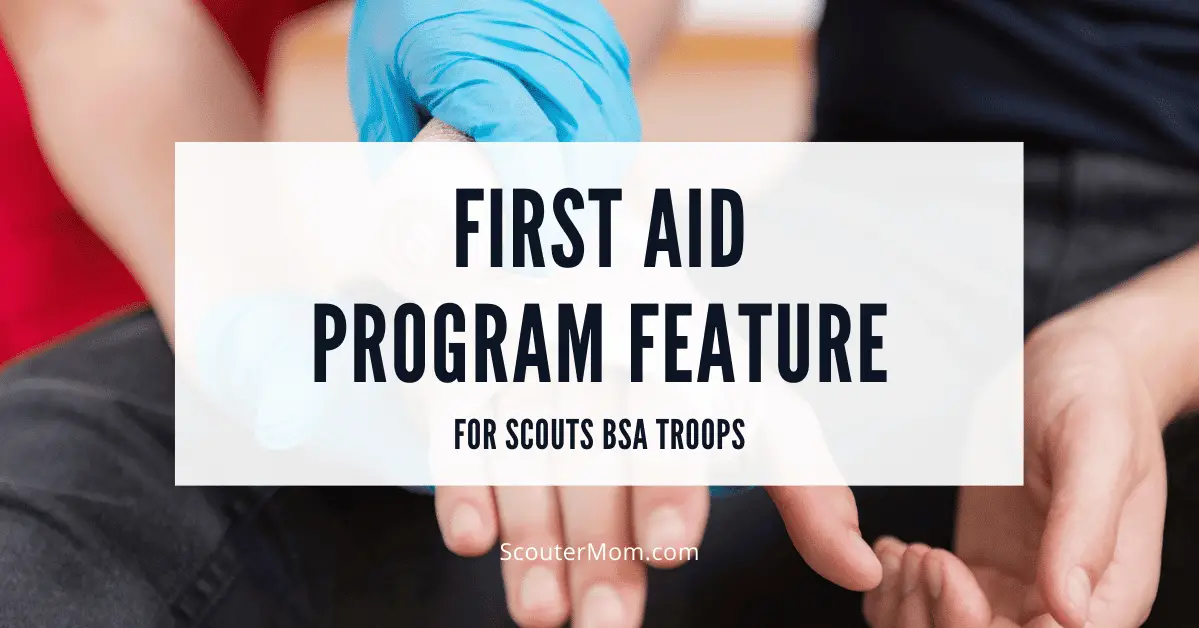 The focus of the First Aid troop program feature is learning to assess an emergency and practical first aid skills.
Thank You Note Template for Thanking a Special Person
It is really important for kids to learn how to say "Thank You". Gratitude is something which needs to be taught, and Cub Scouts is a perfect forum for doing this.
Kim's Game with Items for a Home First Aid Kit
Kim's game is a traditional Scouting game which was introduced by Sir Robert Baden-Powell. It is based on a game described by Rudyard Kipling. This version of the game helps Scouts learn what should be in a home first aid kit.
First Aid Baseball Game
First aid baseball is a fun way to review first aid skills with Scouts BSA and Webelos. There are instructions for the game and a set of question cards included in the printable file.
We are sorry that this post was not useful for you!
Let us improve this post!
Tell us how we can improve this post?