In order to achieve the rank of Eagle Scout, a young man or woman must be able to show that he or she has lived up to the ideals of Scouting. He or she must also provide several letters of recommendation.
As a Life Scout, demonstrate Scout Spirit by living the Scout Oath and Scout Law. Tell how you have done your duty to God, how you have lived the Scout Oath and Scout Law in your everyday life, and how your understanding of the Scout Oath and Scout Law will guide your life in the future. List on your Eagle Scout Rank Application the names of individuals who know you personally and would be willing to provide a recommendation on your behalf, including parents/guardians, religious (if not affiliated with an organized religion, then the parent or guardian provides this reference), educational, employer (if employed), and two other references.
Helps for this requirement are listed below.
What Is Scout Spirit?
Scout spirit is mentioned in several of the requirements for Scouts BSA ranks. But what is Scout spirit and how does a Scout go about demonstrating it?
Scouts BSA Eagle Scout Rank Helps and Documents
Eagle Scout is the highest advancement rank in Scouts BSA. Eagle is earned after the rank of Life. "Once an Eagle, always an Eagle". A young woman or man who finishes his or her Scouting career at 18 years of age as a Life Scout will say "I WAS a Life Scout." But a young woman or man who attains the rank of Eagle Scout can proudly declare "I AM an Eagle Scout" even after he or she reaches the age of 18.
BSA Methods – Uniform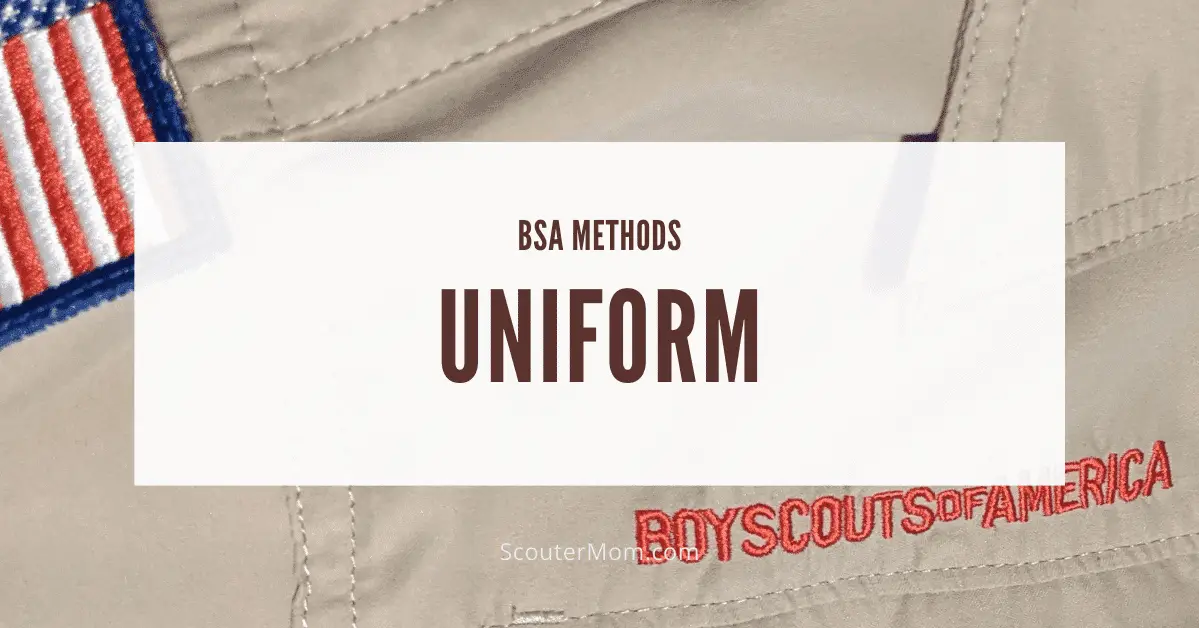 Wearing a uniform identifies youth as Scouts BSA. It give them a sense of belonging to a group. The Scout uniform is associated with the ideals of Scouting.