First Class requirement 4 is related to map and compass skills. Scouts learn to complete an orienteering course and how to use GPS.
4a. Using a map and compass, complete an orienteering course that covers at least one mile and requires measuring the height and/ or width of designated items (tree, tower, canyon, ditch, etc.).
4b. Demonstrate how to use a handheld GPS unit, GPS app on a smartphone, or other electronic navigation system. Use GPS to find your current location, a destination of your choice, and the route you will take to get there. Follow that route to arrive at your destination.
Helps for this requirement are listed below.
Orienteering Troop Program Feature for Scouts BSA
The Orienteering feature teaches Scouts to navigate unfamiliar territory using a map and compass. It also introduces them to the sport of orienteering, where participants race to find markers called controls.
Wilderness Survival Troop Program Feature for Scouts BSA
The Wilderness Survival program feature helps Scouts learn how to stay safe, warm, and dry when the unexpected happens during an outdoor adventure.
A Brief History of Maps
How did maps develop? How were early maps used? Have you ever heard of the Anaximander map? Who are some people and cultures from around the world who helped improve maps throughout the ages? How did cartography influence how we see ourselves?
Finding Direction Using a Watch
For the Second Class navigation requirements, Scouts must show how to find their way at day and night without a compass. This method only requires a watch.
Camp Programs for First Year Scouts BSA
Summer camp is usually the highlight of the Scouting year. It can be particularly exciting for first year Scouts BSA. It can also be a little intimidating. A program designed specifically for new Scouts will help them adjust to camp life.
Where Do Scouts BSA Learn Skills?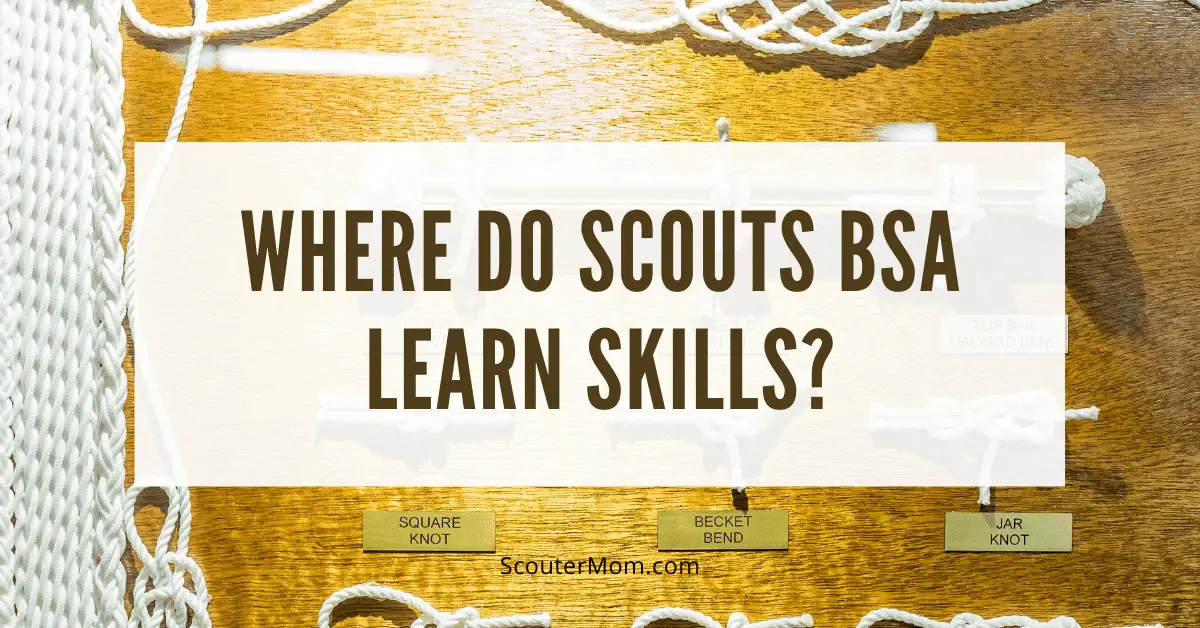 A reader asks if Scout skills can only be learned at Scout events. While this is typical, if a Scout learned the skill elsewhere and can fulfill the requirement then it should be signed off.
Scouts BSA First Class Rank Helps and Documents
First Class is the rank a Scout can earn after Second Class The requirements for First Class continue to teach the youth to the skills needed to advance in Scouts BSA.
Personal Measurement Log for Orienteering
When you go on an orienteering course, you need to have some ways to measure things. Some of the methods used require you to have something of known length for comparison. A personal measurement log will help you with this.
Backpacking Troop Program Feature
This backpacking program feature offers the opportunity to learn more about hiking and low impact camping. A Scouts BSA Troop PLC can plan a whole month of activities incorporating a backpacking theme.