First Class requirement 1 is related to camping and being outdoors. Scouts learn how to have good manners in the outdoors. They put these skills to use by going on outdoor activities.
1a. Since joining, participate in 10 separate troop/patrol activities, six of which include overnight camping. These 10 activities do not include troop or patrol meetings. On at least five of the six campouts, spend the night in a tent that you pitch or other structure that you help erect (such as a lean-to, snow cave, or tepee).
1b. Explain each of the principles of Tread Lightly! and tell how you practiced them on a campout or outing. This outing must be different from the ones used for Tenderfoot requirement 1c and Second Class requirement 1b.
Helps for this requirement are listed below.
First Aid Program Feature for Scouts BSA Troops
The focus of the First Aid troop program feature is learning to assess an emergency and practical first aid skills.
Safety Programs Feature for Scouts BSA
The Safety feature teaches Scouts to "Be Prepared" for hazardous situations in their homes, on the street, and while out in the woods with their troop.
Mosquito Netting for Summer Camp
How do Scouts and Scouters survive buggy nights in open-air platform tents? The A-frame canvas tents have been used by generations of Scouts but are open to bugs and lots of other critters.
How Many Count as a Patrol?
Karen asked this question: "How many boys from a Patrol does there need to be to qualify as doing "anything" as a Patrol?"
Orienteering Troop Program Feature for Scouts BSA
The Orienteering feature teaches Scouts to navigate unfamiliar territory using a map and compass. It also introduces them to the sport of orienteering, where participants race to find markers called controls.
Hiking Troop Program Feature for Scouts BSA
The Hiking feature teaches Scouts how to prepare for a successful and safe exploration of locations near and far. Scouts learn to appreciate everything they see and experience around them as they hike trails in parks, the back-country, and urban areas.
Winter Camping Troop Program Feature for Scouts BSA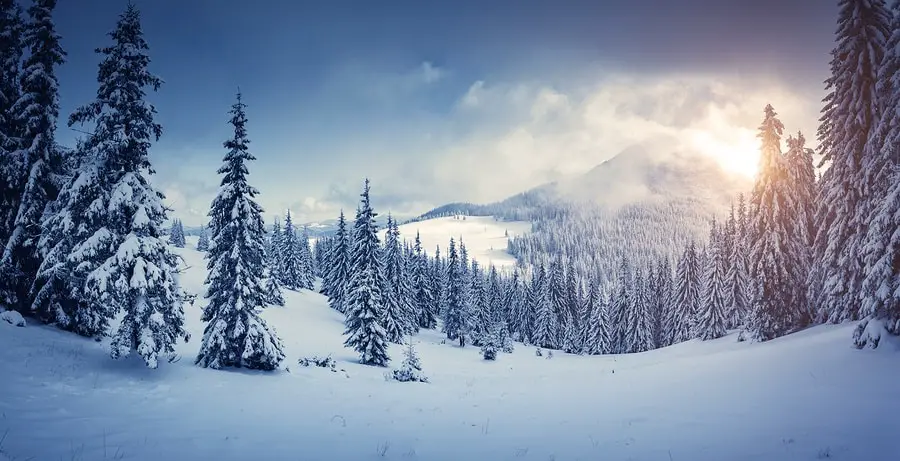 The Winter Camping feature teaches Scouts to prepare for a fun and safe campout in cold weather. With the right skills, Scouts can be comfortable.
Wilderness Survival Troop Program Feature for Scouts BSA
The Wilderness Survival program feature helps Scouts learn how to stay safe, warm, and dry when the unexpected happens during an outdoor adventure.
Camping Packing List
One thing new scouts (and new leaders) often ask the first few times they go camping is "What do I need to bring?" Download a suggested list of personal camping gear.
Weekend Campout Planning Guide
One idea we got from a parent whose older son was in a different troop was to have a campmaster for the monthly campout. Previously, about three families were pretty much rotating planning the campout. We had good participation from the other scouts, but the planning work was definitely not being shared.
Fishing Troop Program Feature for Scouts BSA
The Fishing feature teaches Scouts helps Scouts appreciate the ups and downs of the sport of fishing. The program feature includes some general information and some more specific ideas for meetings
Wildlife Management Troop Program Feature for Scouts BSA
The Wildlife Management program feature materials point out that keeping the natural balance needed to promote the well being of wildlife involves more than biology. A wide range of STEM disciplines are involved. The program feature includes some general information and some more specific ideas for meetings.
Camping Log for Scouts BSA
Camping is an essential part of the Scouts BSA program and Scouts need to keep track of how much camping they have done. There is a space for this in the back of their handbook, but as a Camping merit badge counselor, I know that there are some other aspects of their campouts they need to record.
Adult Leadership or Adult Hangout?
A reader asks about adults on campouts: "Is this allowed? 9 adults for 19 Scouts? ... I feel uncomfortable that this might turn into an adult hangout." Thanks for the question. I think the answer is ... "it depends".
National Outdoor Badges – Camping
The National Outdoor awards recognize Scouts BSA and Varsity Scouts who really get into outdoor activities. This award recognizes Scouts who do a lot of camping and who have the skills to be comfortable and safe at camp.