Scouts working on the Tenderfoot rank learn the basic knots they need to use in the outdoors. They also learn how to care for their tools and how to use them safely.
3a. Demonstrate a practical use of the square knot.
3b. Demonstrate a practical use of two half-hitches.
3c. Demonstrate a practical use of the taut-line hitch.
3d. Demonstrate proper care, sharpening, and use of the knife, saw, and ax. Describe when each should be used.
Find helps for these requirements below.
Totin' Chip Certification
A Scout who completes the requirement for the Totin' Chip certification shows that he or she has the knowledge and skills to safely handle wood tools, such as an ax, hatchet, pocketknife, or hand saw.
Scouts BSA Tenderfoot Rank Helps and Documents
Tenderfoot is the rank a Scout can earn after Scout. The requirements for Tenderfoot introduce the youth to the skills he or she needs to get started in Scouts BSA.
My Favorite Knot Book
This book was recommended a few years ago when I went to Cub Scout BALOO training. I am not a "knot person". I can watch someone do a knot and repeat it, but an hour later it is forgotten.
Pro-Knot Best Rope Knot Cards
This is a nice set for anyone who is working on learning knots. It includes a set of instruction cards for various knots, a carabiner, and two cords to practice tying.
What Is a Fuzz Stick and How Do You Make One?
A fuzz stick is a fire starting aid and a good way to practice knife skills. A fuzz stick is a stick which has been shaved on the side, leaving thin scraps of wood. These scraps catch fire easily, which helps get your fire going.
Knot Terminology
It is helpful to go over the terminology with Scouts before working on learning a knot. That way we have a common vocabulary to start with.
Whittling Chip Card Corners
A reader asks about cutting the corners from a Whittling Chip card when the owner commits a safety infraction.
The Outdoor Knots Book (Mountaineers Outdoor Basics)
Many outdoor activities require extensive knowledge of knots: camping, climbing, rappelling, spelunking, and more.
Camping Troop Program Feature for Scouts BSA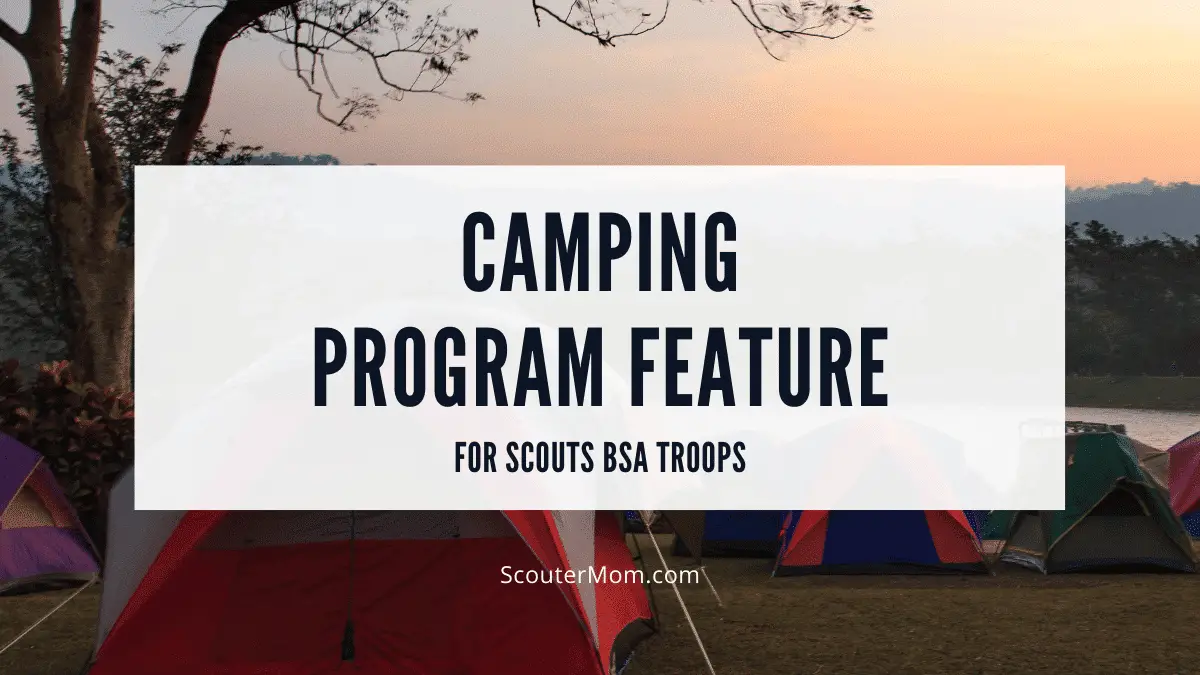 The Camping program feature teaches Scouts helps Scouts experience the fun and adventure of camp life. Theses camping program ideas include some general information and some more specific ideas for meetings