For the Bear Picnic Basket adventure, Cub Scouts make their own cookbook. They also learn about nutrition and prepare meals in a kitchen and outdoors.
Grab a checkoff sheet and other documents below:
Printable helps for requirements:
Printable requirements for Bear Adventure: Bear Picnic Basket

Printable checkoff sheet for Bear Adventure: Bear Picnic Basket

Printable note sheet for Bear Adventure: Bear Picnic Basket
Serve up some recipes, fun, and related achievements:
Bear Cub Scout Helps and Documents
Bear is the Cub Scout program for girls and boys in 3rd grade.
Dutch Oven Breakfast Quiche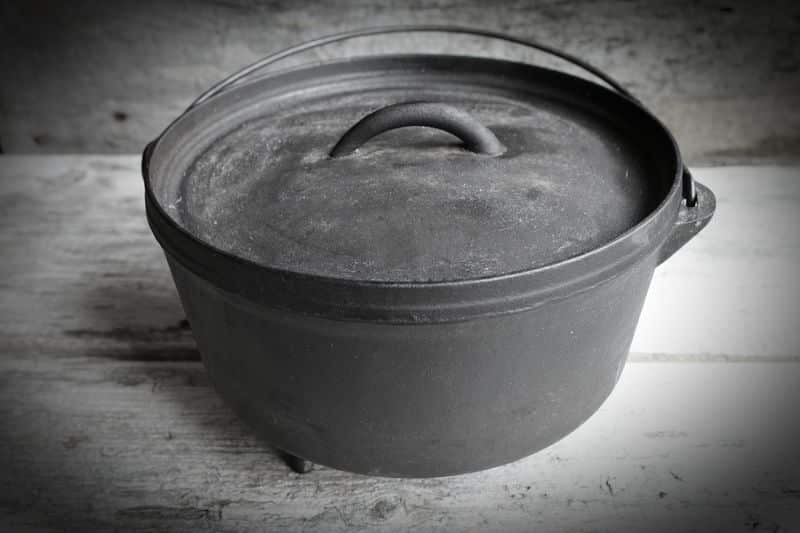 Here is an easy camp breakfast recipe for those who enjoy some eggs in the morning. I really enjoy Dutch oven recipes at camp because you can put all of your ingredients in and relax while it cooks. And relaxing and enjoying the moment is part of what really makes camping great.
Sunflower Seed Trail Mix
Trail mix recipes are abundant. Basically, anything which holds up well in a ziploc bag can be used. Sunflower seed enthusiasts will enjoy this Sunflower Seed Trail Mix recipe.
Chicken Wrap Recipe
At our March Pack meeting the Cub Scouts worked on the Nutrition belt loop. A nutritionist came in and did some great activities with the Cub Scouts, including bringing in a chicken wrap recipe and letting each Cub Scout make his own chicken wrap.
Webelos Cast Iron Chef Adventure: Cub Scout Helps and Ideas
Webelos learn about meal planning, budgeting, and shopping while working on the Cast Iron Chef adventure. They also prepare a nutritious meal and make a cooking fire. This adventure is required for the Webelos badge.
Foil Pack Dinners
The most typical foil pack ingredients are ground beef, potatoes, carrots, and onions. But don't get stuck in a rut! Try some new combinations.
Fruit and Yogurt Parfait Recipe
One of the kid's aunts, who is a nutritionist, came in and did some activities and made some healthy dishes with the Cub Scouts. One of the recipes she made with them was this fruit and yogurt parfait recipe.
Tiger Bites Adventure: Cub Scout Helps and Ideas
Tiger Cub Scouts learn about good food choices and hygiene while working on the Tiger Bites adventure. They also help out at mealtime, learn some manners, and make a healthy snack.
Mountain Man Breakfast Recipe
A hearty breakfast recipe with meat, eggs, and hashbrowns. This recipe includes instructions for cooking outdoors with charcoal and indoors in an oven.
Spaghetti Dinner
I am taking my Webelos I den camping this weekend. We're going to make this for dinner Saturday night. We're going to serve it with fruit, salad, and garlic bread.
Camp Chicken and Dumplings Recipe
A little modification to a basic chicken and dumplings recipe combined with some preparation beforehand at home makes this an easy camp meal.
Apple Smiles Recipe
This is a nice recipe to make in the fall when fresh apples from local orchards are readily available. When assembled, this should look like two lips (the red sides of the apples) with two teeth (the marshmallows).
Roasted Pumpkin Seeds Recipe
We always carve at least one Jack 'O Lantern in October. We never let the seeds go to waste though. We roast them and eat them instead. These never last long in our house.
Hearty Minestrone Recipe
Although this recipe has "minestrone" in the name, it is more like a stew than a soup. So if you are looking for a traditional minestrone recipe, keep searching. If you are looking for an easy to put together camp meal, then try this.
Global Handwashing Day
On this day, all are encouraged to remember that washing hands with soap is a good way to prevent diseases. Another goal is to increase the awareness of the importance of the availability of hand washing facilities. Cub Scouts can work on their hygiene requirements. Scouts BSA and Venturers might want to learn about water challenges in some regions and think about how conservation efforts might help.
Pumpkin Bread Recipe
Pumpkin bread is a favorite snack bread and dessert at our house. This recipe is easy enough for kids to make.
Ham and Cheese Bites Recipe
Here is a snack for your Cubs in the kitchen. This one is simple enough that they should be able to do most of it themselves.
Recipes for Cubs in the Kitchen
Cub Scouts love to cook. There are several Cub Scout adventures related to cooking. And even if you aren't working on an adventure, helping to prepare a healthy and fun snack or meal promotes independence. And it might also encourage a Cub Scout to try something new.
Plant a Pizza Garden
Spring is in the air! Get your Scouts out gardening. One way to get them interested in playing in the dirt and in healthy eating habits is to plant a pizza garden. They might be more willing to try different fresh foods if they harvest them from plants they tended.
Reader Interactions