The requirements for the Building a Better World adventure help Webelos learn about good citizenship and good stewardship of our resources. Webelos working towards Arrow of Light will learn about the flag, become more engaged in their communities, explore energy conservation, and develop leadership skills.
I have helps for displaying the US flag, an opening flag ceremony, and a closing flag ceremony. See the bottom of this post for even more flag related activities.
This US Flag Cootie Catcher is a good way to encourage Webelos to learn more about the history of the flag.
Citizenship football is a fun way to learn about being more active in the community and government.
Printable helps for requirements:
Printable requirements for Webelos Adventure: Building a Better World

Printable checkoff sheet for Webelos Adventure: Building a Better World

Printable note sheet for Webelos Adventure: Building a Better World
Here are more ideas to help Webelos complete the Building a Better World adventure:
Ceremonies for Cub Scouts and Scouts BSA (Boy Scouts)
eremonies are designed to focus a groups attention. They can be solemn or silly. Do you have a ceremony you'd like to share? Contact me and I'll share it here.
Raising and Lowering the US Flag
These are some basic rules for raising and lowering the US flag. The most important rule to remember is to always treat the US flag with dignity and respect. It is the symbol of the United States of America. Remember that many men and women have given their lives defending the liberty and freedom it represents.
Webelos and Arrow of Light (AOL) Cub Scout Helps and Documents
Webelos is the Cub Scout program for girls and boys in 4th and 5th grades. 4th graders work on the Webelos badge. 5th graders work on the Arrow of Light emblem.
Simple Indoor Closing Flag Ceremony
Basic instructions for a very simple closing flag ceremony. This simple closing flag ceremony is appropriate for a den, pack, or other meeting.
Displaying the US Flag with Other Flags
The US Flag is the symbol of our country. Scouts should know how to fold it, fly it, and handle it. Flag etiquette is part of many of the Scout requirements. In many cases, the rules are pretty straightforward. But in other cases, you just need to know the rules. For example, it gets more complicated when you are flying the US flag with flags from other nations. Here are the basics.
How to Fold the US Flag
The US flag is the symbol of our country and every Scout should know how to handle it. One thing I emphasize when working with Scouts on flag etiquette is that the most important thing is respect. Scouts are going to make mistakes from time to time, but they should always do their best to be respectful.
History of the United States Flag Cootie Catcher
Barb sent in this template and instructions for making a cootie catcher to help Cub Scouts learn the history of the US flag. A cootie catcher, also called a fortune teller, is an orgami construct which can be used to ask and answer questions.
Citizenship Football Game
The purpose of the game is to reinforce the ideas which are discussed in the Webelos Citizen activity badge.
Messengers of Peace
The Boy Scouts of America joined the Messengers of Peace initiative in 2012. This program encourages Scouts around the world to work for peace by being a positive force in their communities.
Cub Scout World Conservation Award: Helps and Ideas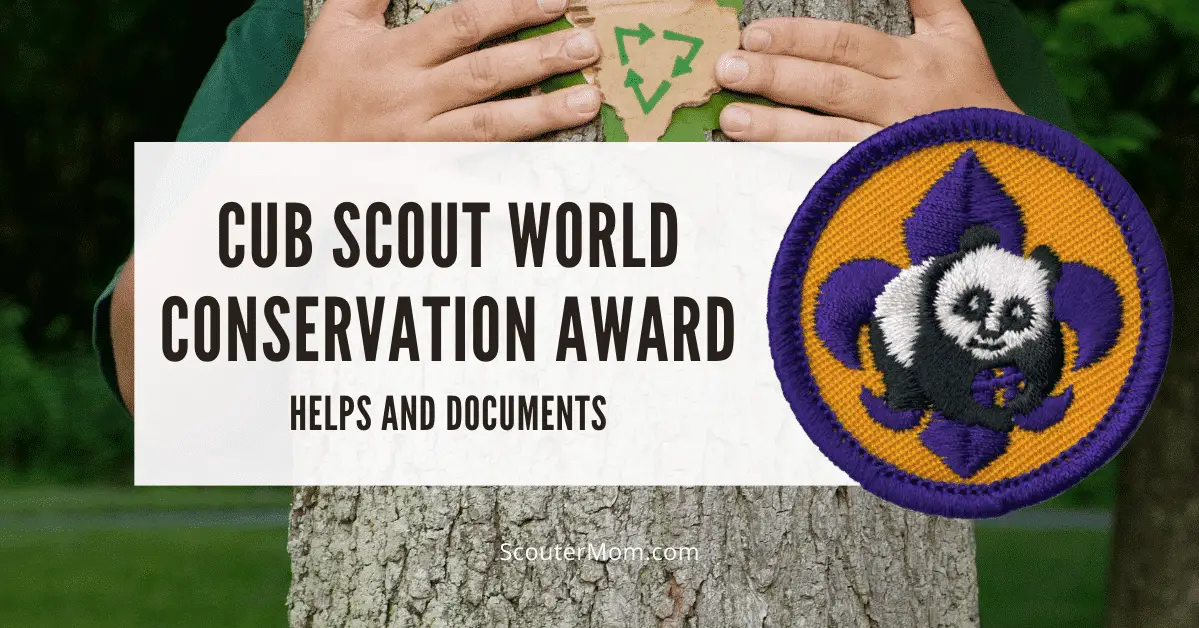 The Cub Scout World Conservation Award may be earned by Wolves, Bears, or Webelos (including Webelos working on Arrow of Light). They earn the award by working on their rank appropriate conservation and nature adventures. They must also participate in a conservation project.
Simple Indoor Opening Flag Ceremony
Many of our kids have not been exposed to flag etiquette before their first flag ceremony, so take the time to give them some basic instruction. This is a very simple opening flag ceremony for Cub Scouts to use at Den and Pack meetings.
A Simple Flag Retirement Ceremony
When retiring a United Stated flag, some people will say that you must do it this way or that way, but according to the Flag Code, it just needs to be done with dignity.
We are sorry that this post was not useful for you!
Let us improve this post!
Tell us how we can improve this post?
Reader Interactions